Life in an African American Community: Quinnimont Missionary Baptist Church

African American communities sprang to life in the coal camps and railroad towns of the New River Gorge in the late 1880s. These communities grew as more and more African Americans migrated to West Virginia in search of jobs. A source of both unity and heritage, black communities provided the essential elements for everyday living and survival.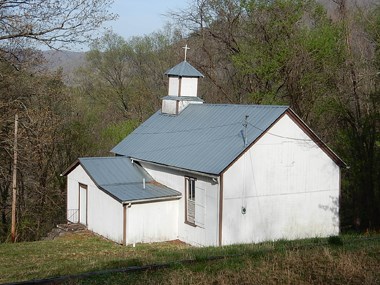 For the men, the community helped meet their economic expectations through work in the mines, on the railroad, in timber or rock quarries. It also provided a safe haven away from work. A place to be a family: to socialize, recreate, attend church, and relax. For the women, the community was their home and their job. They worked to maintain the home, take care of the children and perform household chores. The women shopped for groceries and other necessities. They fed the chickens, hogs and other livestock and often raised a garden. A few women were able to contribute to the household income as domestic workers in the homes of whites or in service-oriented jobs.
Having a religious affiliation and organizing a church was a significant element of the African American community. Most residents were Baptists who enthusiastically participated in church services on Sundays and throughout the week. The church, like Quinnimont Missionary Baptist Church, offered both spiritual and social activities weekly and throughout the year. These events regularly brought families and the community together. Important events included day-long Sunday programs, weekly socials, gospel sings and annual events. Helen Powell notes that at her church in Glen Jean, West Virginia, "
We would have cookies and ice cream for the kids on Children's Day. There was always a Mother's Day program and programs for Father's Day. They would have big birthday dinners, and everybody would pitch in and bring a dish. It was like a community affair.
"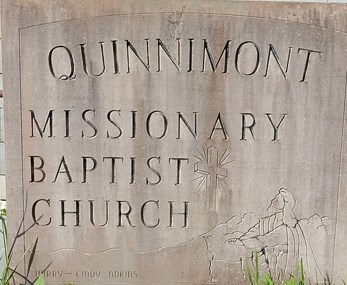 Living in an industrial setting did not totally eliminate agricultural pursuits within the black community. A household garden supplemented the family income and added variety to the diet. On whatever space was available, African Americans grew vegetables. Small orchards of apple, pear, and cherry trees were common. Children and adults alike foraged for berries as they ripened during the summer months. Black walnuts and chestnuts were gathered in the woodlands during the fall. It was common to raise some kind of livestock, mostly chickens and hogs. All foods were eaten fresh, shared among community members or canned for winter use.
Most African Americans growing up in this region remember that the work was hard and at times life was tough. However, they also remember having fun and time for recreational interests. African American families loved to visit, spending most Sunday afternoons with friends and family members. They enjoyed participating in baseball leagues, going to the movies, and attending musical events. Fishing and hunting were a pastime that many young boys and their fathers enjoyed doing together. Residents always looked forward to the annual visit of the Silas Green traveling minstrel show and its variety of black performers. Mr. Ellis Ross recalls some of his memories growing up as a child, "
Children attended 4-H camp during the summer at Camp Washington Carver. There were all kinds of quartets around town and people played different instruments. At times, it was just like a talent thing, but for self-enjoyment and entertainment. Back then you didn't have a TV so they entertained themselves."
Even though life for African Americans was at times very difficult, the support of churches, schools, and family built a strong community.
Last updated: January 22, 2020