Early African American Education: Stratton High School, Beckley, WV

In the colonial and antebellum years of the United States, the education of African Americans was mainly provided by missionary and charitable organizations. Most slaveholders were fearful that an educated enslaved population would threaten their authority, spread abolitionist materials, and lead to insurrections. Southern states, including Virginia in 1819, passed laws prohibiting the education of enslaved people and free black citizens. These laws prohibiting the teaching of African Americans remained in effect until 1863 when West Virginia was carved out of the western portion of Virginia.

The adoption of West Virginia's Constitution in 1863 provided for the establishment of state schools, but made no references to the education of African Americans. Three years later, the Legislature passed a bill providing public schools for African Americans. This bill called for the establishment of schools for African Americans in sub-districts containing at least thirty black children between the ages of six and twenty-one. They had to maintain an average attendance of fifteen students, or face closure.1 The law was eventually amended to allow the establishment of schools in districts whenever there were at least ten black children of school age. An 1872 revision of the state constitution stipulated that white and black students should not be taught in the same school.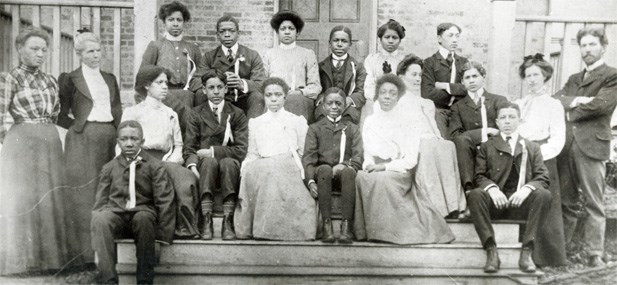 In 1866, the first public school for black students was established in Parkersburg. The following year, Storer College in Harpers Ferry opened as the only school in the state where black youth could receive academic and normal training. Storer College offered courses in gardening, animal husbandry, sewing, instrumental music, cookery, blacksmithing and teaching. Its' graduates were some of the first African Americans to become teachers in West Virginia's black schools. The State Legislature eventually established the West Virginia Colored Institute, now West Virginia State University, in 1891. The Bluefield Colored Institute, now Bluefield State University, followed four years later. Both institutions provided teacher training.
The need for African American teachers increased drastically in the late 1800s with the opening of coal fields in the southern part of the state. The coal industry attracted large numbers of African Americans seeking good- paying jobs in the mines and better education for their children. Population in the southern West Virginia counties boomed. By 1906, there were 9,874 black students attending school in the state, the majority in Fayette, McDowell, Kanawha, Greenbrier, and Mercer counties. Black schools included 219 common, 42 grade schools, and 5 high schools and employed 310 African American teachers. These teachers were paid an average annual salary of $231, the same as white teachers at the time.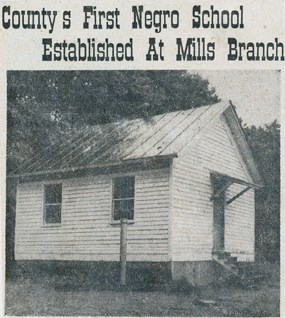 The first school for African Americans in Raleigh County was a one-room log structure built on Mills Branch in 1873. In nearby Summers County, the first black school was opened in 1878 with 15 pupils. Two years later, the first school for African American students in Fayette County was established at Quinnimont. These small community schools provided education only through the eighth grade, and for a school term of four to five months. Black students who were able to attend high school had to travel by train to larger population areas where an all-black high school existed. Among the first African American high schools in the region were Stratton in Raleigh County, DuBois in Fayette County, and Lincoln in Summers County.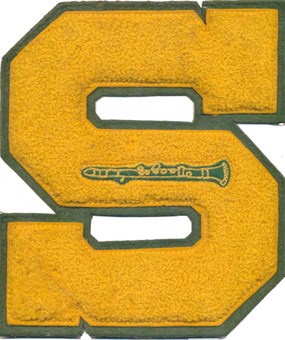 Stratton High School was established in 1918 over three centuries after the first black enslaved people arrived in Virginia in 1619. Stratton began as a two-room structure with nearly 80 students. In 1938, a two-story brick building with a gymnasium and auditorium was constructed. Considered the most up-to-date black high school in the state, it operated until 1967, when its students were integrated into the all-white Woodrow Wilson High School. Today, the building houses Stratton Elementary School.
1
State Superintendent of Schools,
The History of Education In West Virginia
, Tribune Printing Company, Charleston, 1907
Last updated: January 22, 2020