Biking Safety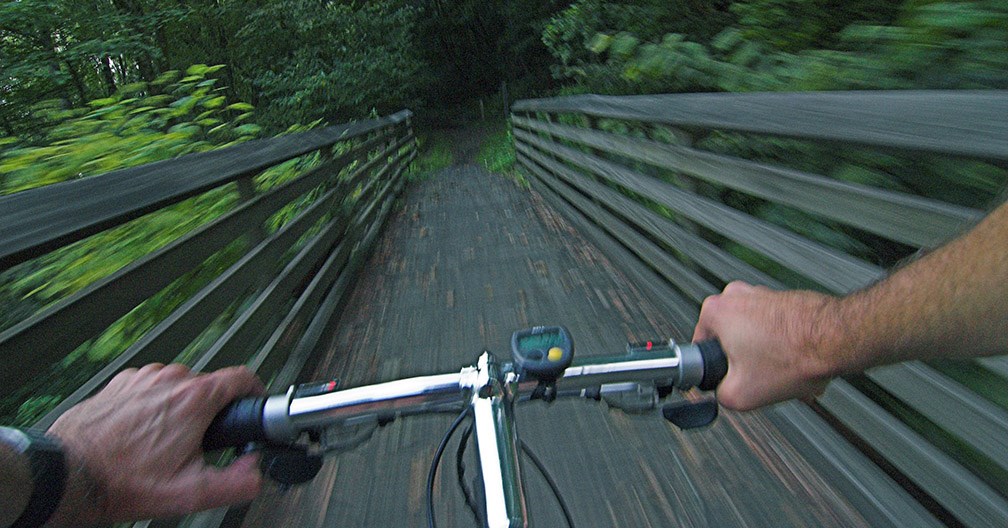 New River Gorge National River has over 21 miles of mountain biking trails, which vary from easy to moderate in terrain and distance. A bike trip a can be a fun filled day as long as you stay safe.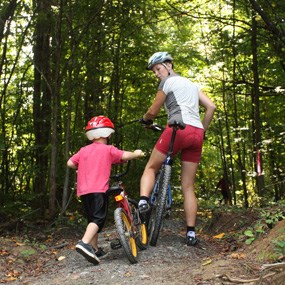 Yield Appropriately

Some trails are multi-use for hiking and biking. Be aware that you may encounter bikers, runners and hikers traveling at a variety of speeds. Please adjust your own speed to maximize the safety and respect of yourself and others. Do your utmost to let your fellow trail users know you're coming - a friendly greeting is a good method. Bicyclists should yield to other non-motorized trail users. Bicyclists traveling downhill should yield to those headed uphill, unless the trail is clearly signed for one-way or downhill-only traffic.


Safety tips:
Plan ahead - check local weather conditions for the day
Wear a helmet.
Carry a small first aid kit with bandages for cuts and abrasions
Drink plenty of fluids (no alcohol or caffeine)
Do not enter structures, mines, or coke ovens.
Stay on the trail.
Control your speed; trails are not always frequently maintained, and hazards may exist.
Use caution when crossing wooden bridges - dangerous when wet.
In case of emergency call 911.
Tell someone where you are going and when you plan to be back
Hunting is permitted in the park; blaze orange clothing is recommended during hunting season.
Watch where you put your hands and feet; poison ivy, copperheads, and timber rattlesnakes live in the park.
After biking check yourself for ticks.
Trail Regulations:

Only ride on trails open to bicycles.
Leave no trace - pack it in, pack it out.
Control your bicycle!
Do not disturb or scare birds or animals.
Plan ahead.
Be considerate of other trail users. All bicyclists must yield to other trail users in the following manner: A bicyclist must yield to an equestrian or pedestrian. A bicyclist travelling downhill must yield to a bicyclist traveling uphill.
Yielding the right of way requires slowing down to a safe speed, being prepared to stop, establishing communication and passing safely.
Failure to yield is prohibited.
Last updated: December 4, 2017