Bats
Bats play a critical role in the health of ecosystems and human economies around the world. Globally, bats provide pollination and seed dispersal, and they control insect populations. The ten species of bats found at New River Gorge are all insectivores, and a single bat can eat thousands of insects in a single night! Seven species in the park make extensive use of the many abandoned mine portals in the gorge, which provide a warm habitat for winter hibernation. Deep in a mine portal, the temperature is a near-constant 55°F, even when the temperature outside is below freezing.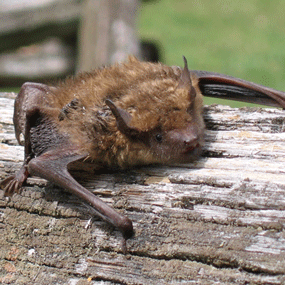 Eastern US bat populations are diminishing at an astonishing rate due to a disease called White-nose Syndrome (WNS). The fungus that causes WNS is particularly dangerous to bats that overwinter in mine portals. When a bat contracts WNS, the stored fat that is critical to survival during hibernation is depleted as it is turned into energy used to fight the fungal infection.

It is imperative that human disturbances are kept to a minimum near critical bat habitat such as the abandoned mine portals found in New River Gorge. Although mines can be an important place for a hibernating or roosting bat, a combination of toxic gases, flooded areas, and the failing structural integrity of the walls and ceilings make an old mine opening a deadly place for a human. The large gates are installed on the mine opening to allow wildlife to use the mineworks, while attempting to keep humans from entering a life-threatening situation.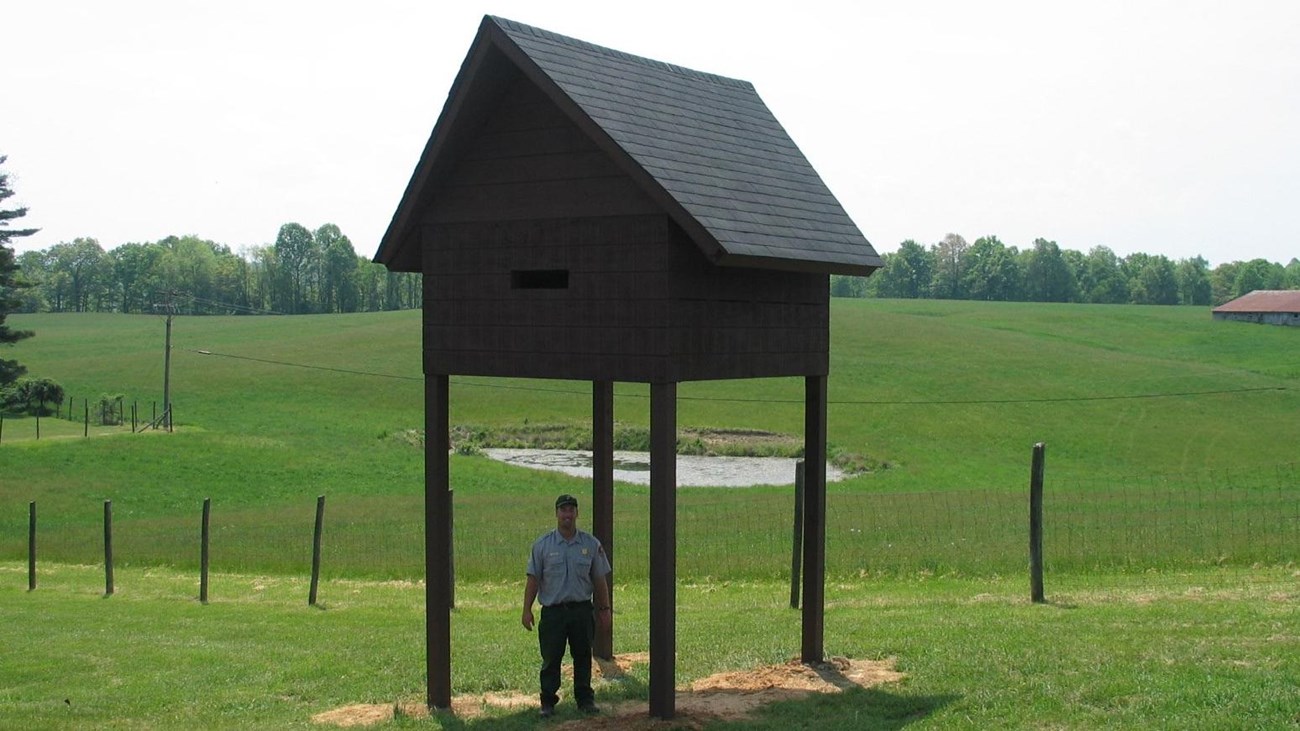 The Grandview Bat Condo
Learn about the Grandview Bat Condo, a bat house designed to house up to 10,000 bats.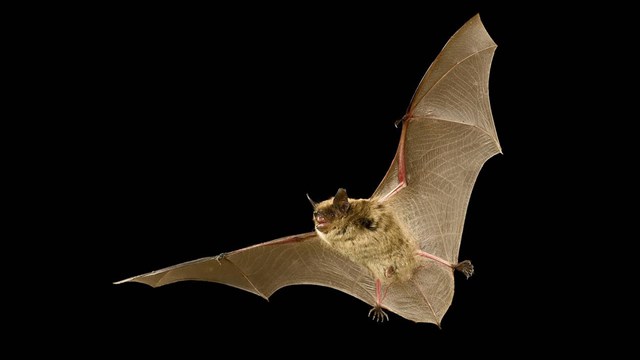 Bats in the National Parks
Visit the National Park Service bats page to discover the secret lives of bats.
White-nose Syndrome
To learn more about white-nose syndrome and what is being done in the national parks, check out the NPS white-nose syndrome page.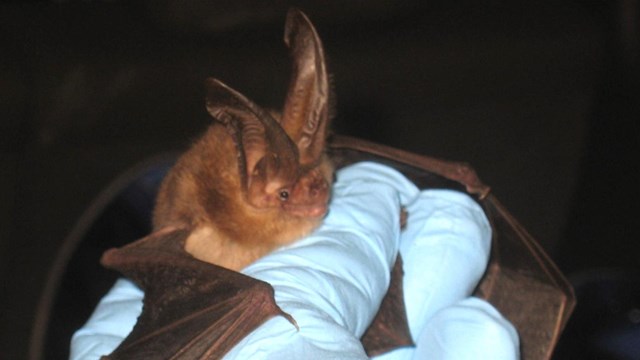 Bats in Crisis Videos
The National Park Service has released Bats in Crisis,three videos about white-nose syndrome, a disease that is decimating bat populations.
Last updated: January 10, 2020