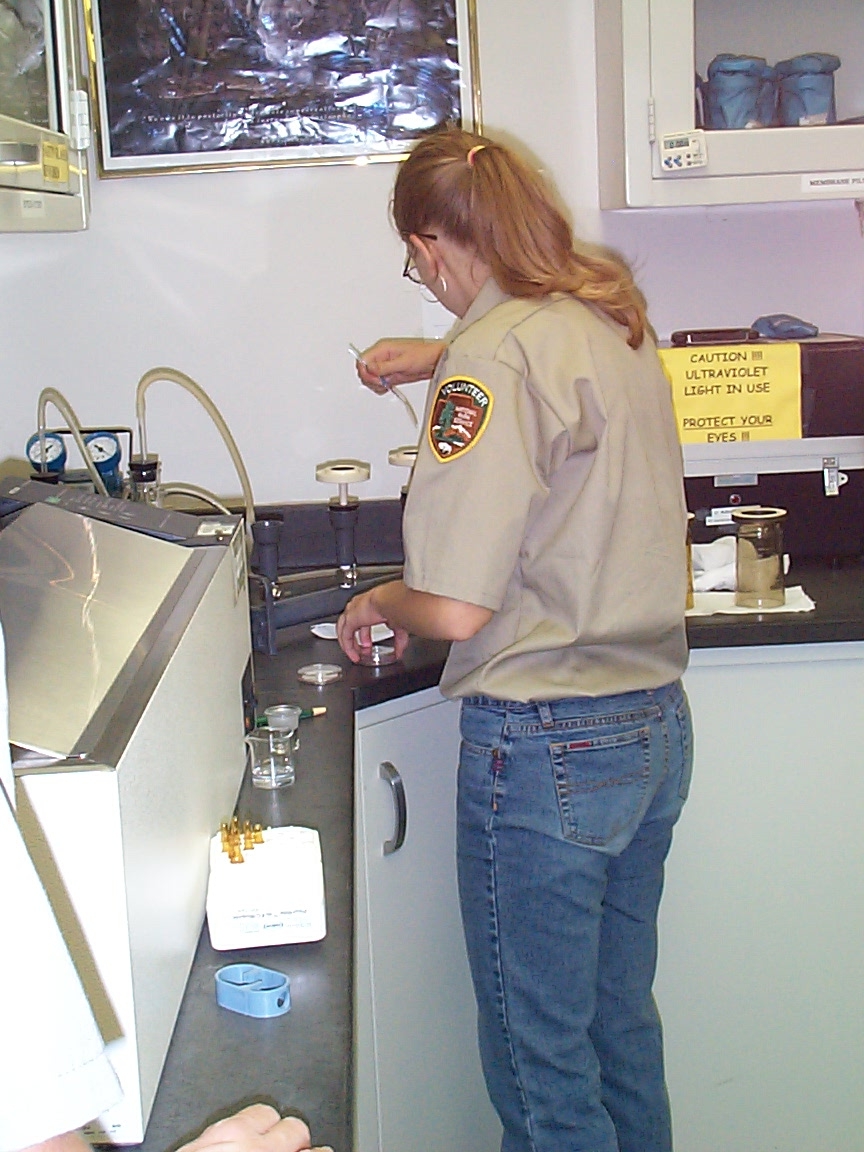 Job Title: Natural Resource Assistant
Major Duties:
Volunteer (s) will assist the park in a highly varied resource management program. He/she will perform monitoring and data collection in the following areas: flora and fauna inventories, exotic species management, wildlife surveys, disturbed lands restoration, and mining and gas well management. Individual (s) will support the Long Term Ecological Monitoring System project working with team members to collect water quality data, benthic organisms, and fish using standard collection procedures; assist with fixed station water quality monitoring on the New, Bluestone and Gauley rivers and their tributaries; and perform field and laboratory analysis of samples. VIP (s) will record data collected; provides preliminary analysis and classification of the information; and uses computers to assist in compiling and reducing data from laboratory analysis and/or field survey.
Work Location:
Park headquarters, Glen Jean, WV
Work Environment:
A significant amount of work is performed indoors, in an office and laboratory setting. However, a limited portion of the work is performed outdoors in rugged terrain with dense vegetation on or near water. Field work may involve travel by foot, boat or raft, and may result in exposure to biting insects, poisonous snakes, poisonous plants and adverse weather conditions. Work may require long periods of standing, walking over rough, uneven or slippery surfaces, and driving vehicles on rough roads.
Work Schedule:
32 - 40 hours per week, Work times will be set by supervisor, Monday - Friday, May – September