Visit Canoe Camp
Canoe Camp is best known as the place where the Lewis and Clark Corps of Discovery worked with the Nez Perce to carve the canoes which took the Corps to the Pacific Ocean in 1805.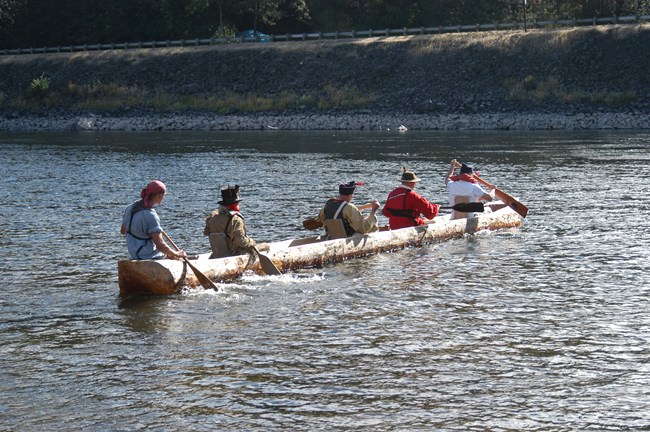 Getting to Canoe Camp
Canoe Camp is adjacent to the Clearwater River, approximately 4 miles west of Orofino, Idaho, along US Highway 12.
Location:
Latitude/Longitude:

46°30'3.11"N 116°19'52.89"W

Physical Address
14224 US 12
Orofino, ID 83554
Driving to Canoe Camp
From Orofino, Idaho, head north on Main St. toward Michigan Ave. Turn left onto Michigan Ave and cross the bridge across the Clearwater River. Turn right onto US-12 W following the signs for Lewiston, ID for 4.1 miles. Canoe Camp will be on the left.
Things to Do at Canoe Camp
Explore the Site
This 4.1 acres site includes a short hiking trail with interpretive signs that tell more about Canoe Camp and the Nez Perce interactions with the Lewis and Clark Corps of Discovery. There are also restrooms at the site.
Nearby Amenities
Opposite of Canoe Camp on the Clearwater River, and nearly 2 miles above its confluence with the main Clearwater, is Dworshak Dam. Dworshak Dam and Reservoir provides a variety of recreational opportunities like fishing, boating, hiking, horseback riding, mountain biking, and camping. The area also includes a large fish hatchery.

Canoe Camp is located approximately 30 miles west of the Nez Perce National Historical Park's visitor center where further information is available.

In addition, the Idaho Department of Commerce has a trip planning website that will help you locate hotels, campgrounds, restaurants, and other amenities near Canoe Camp.
Fees, Permits, and Reservations
Recreational Activities
The general public does not need to pay entrance fees, make reservations, or obtain permits from the National Park Service for any recreational activities at Canoe Camp.
First Amendment Activities
As in all units of the National Park Service, First Amendment Activities are welcome here. The Designated First Amendment Area at Canoe Camp is located on the west lawn across from the bathrooms.
First Amendment activities must not interfere with other permitted activities or regular park programing. Groups of less than 25 people are exempt from filing a permit request. Groups of 25 or more must contact the park to obtain a permit:
Phone: (208) 843-7001
e-mail us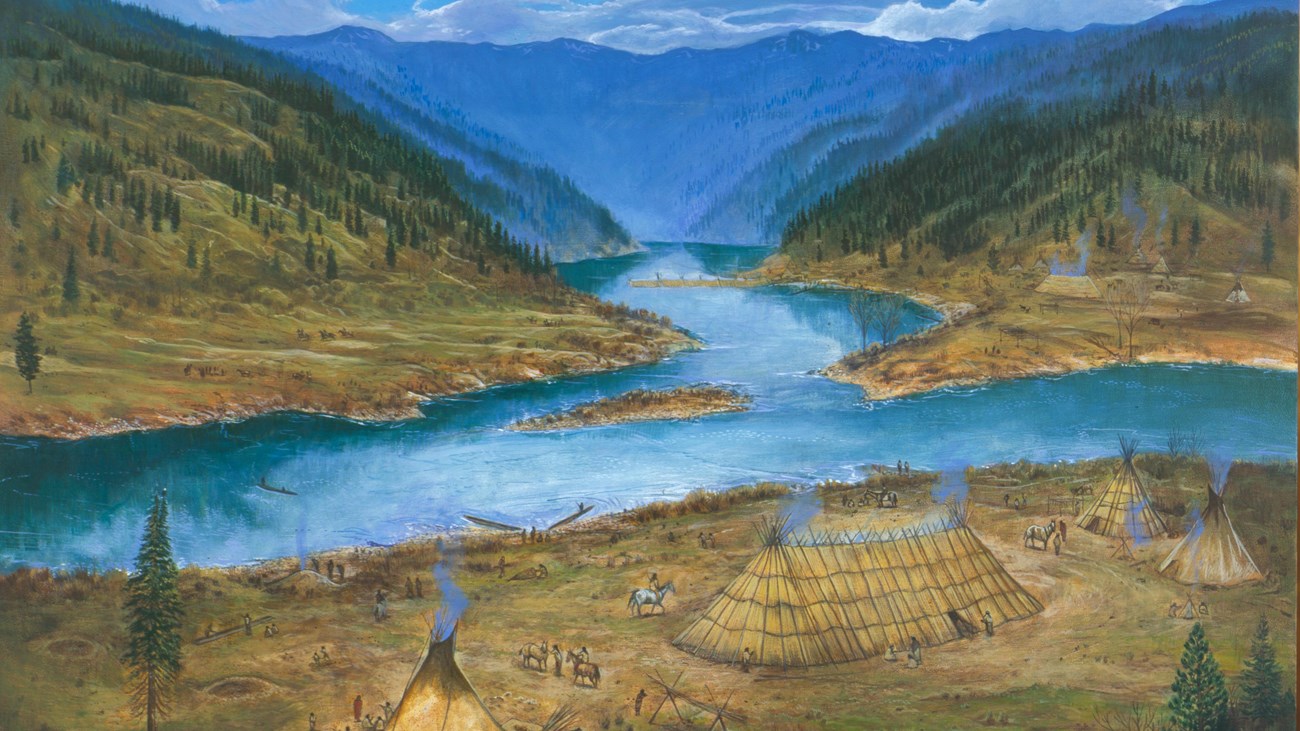 Canoe Camp History
The Lewis and Clark Corps of Discovery worked with the Nez Perce to carve canoes for the Corps' journey to the Pacific Ocean in 1805.
Last updated: August 2, 2023