Places
The Nez Perce have a special relationship with the lands they call home. Nez Perce National Historical Park, along with Tribal partners, land owners and local citizens, work to preserve these special and sacred places and honor the stories that are associated with them. Learn about the different time eras and our various sites by clicking on the links below.
Explore A Park Map
Explore the 38 sites that make up Nez Perce National Historical Park on the interactive map below. To learn more information about a specific site you can either click on the image or a point on the map. Follow the 'Learn more' links for trip planning information. Zoom in to see a site or area more clearly.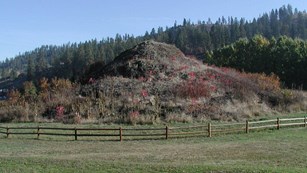 Nez Perce Story Sites
The Nez Perce homeland is filled with special places that serve as backdrops to stories about spiritual entities in the Nez Perce culture.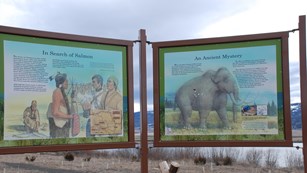 Ancient Places
By studying the remnants of ancient sites, we attempt to understand the traditions of the Nez Perce ancestors.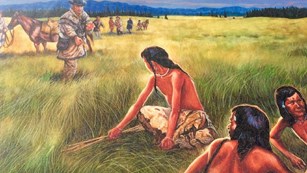 The Nez Perce Meet Lewis & Clark
The Corps of Discovery spent more time among the Nez Perce than any other group they encountered. Learn about the relationship they forged.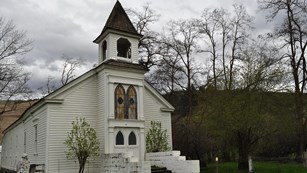 The Mission Era
During the mid nineteenth century, Protestant and Roman Catholic missionaries spent time among the Nez Perce.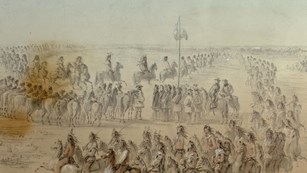 The Treaty Era
The Treaty of 1855 designated a portion of the Nez Perce homeland as a reservation, but the Treaty of 1863 reduced it in size by 90 percent.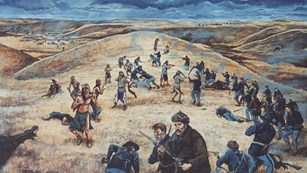 The Nez Perce Flight of 1877
In 1877, the non-treaty Nez Perce were forced on a 126-day journey that spanned over 1,170 miles and through four different states.


Last updated: November 5, 2022