Nathan & Polly Johnson House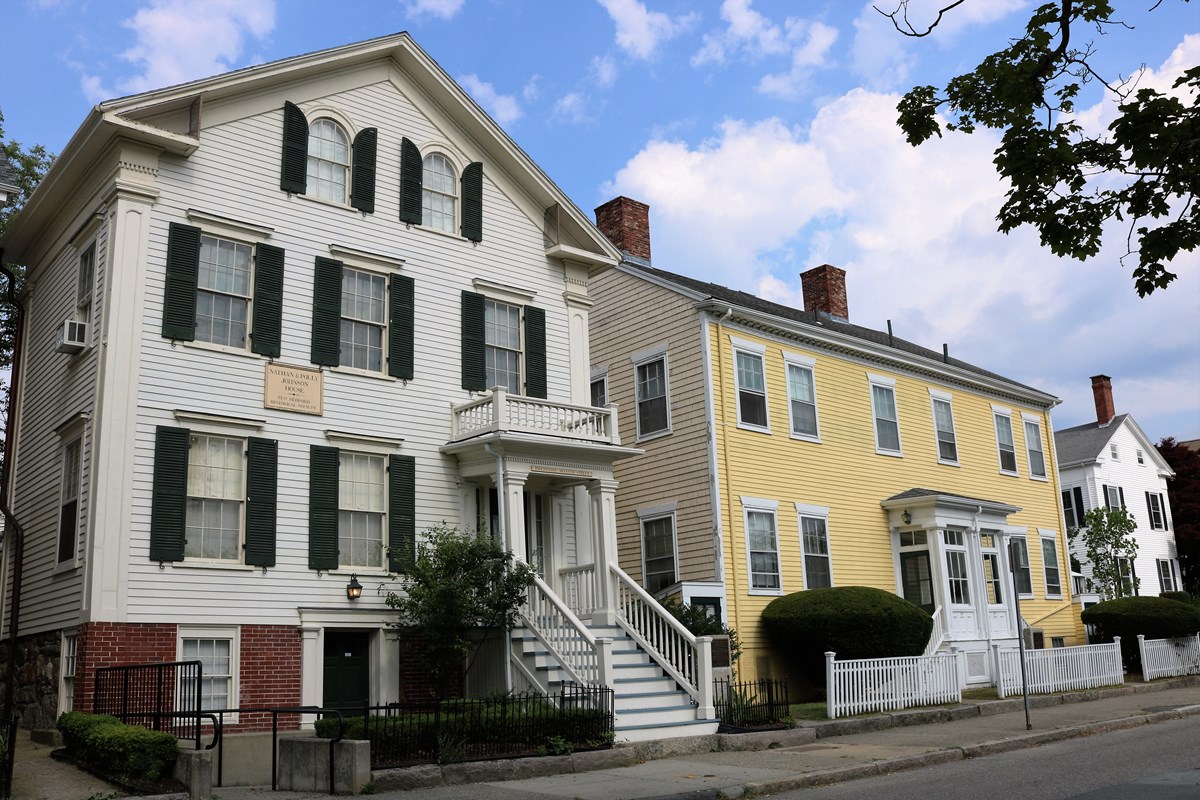 Nathan and Mary "Polly" Johnson were free blacks living in New Bedford, Massachusetts. They owned four properties, including their longtime home at 21 Seventh Street and the neighboring Friends Meetinghouse. These properties are recognized as National Historic Landmarks.

Nathan and Mary married in New Bedford in 1819. By the 1840s, the couple had established economic means with their confectioner's shop and other businesses. They were also involved in the political and social affairs of New Bedford.

New Bedford was a renowned safe-haven along the Underground Railroad. The city was appealing to runaway slaves and free blacks because the whaling industry accepted people of all races. The Johnsons were abolitionists who assisted many escaped slaves, including famed civil rights advocate Frederick Douglass. The Johnson home was Douglass' first residence after his escape from slavery in 1838; it is the only one of the Douglass' three New Bedford homes that remains today.

The Johnsons also harbored three black women, per request of their owner, in 1834. Patrick Gibson had asked Nathan Johnson to care for and educate Betsey Gibson (his concubine) and Helen and Jane Gibson (their daughters). When Gibson died unexpectedly, his business associate requested Johnson return the women to Georgia. Suspecting that the man would re-enslave the women, Johnson refused.
Last updated: February 4, 2021