Parking
Visitor parking is available along Ohio Drive, SW between the Lincoln and Thomas Jefferson Memorials. Bus parking is available primarily along Ohio Drive, SW near the Lincoln and Thomas Jefferson Memorials and along Ohio Drive, SW in East Potomac Park. See the
Maps
section for a detailed understanding of these areas.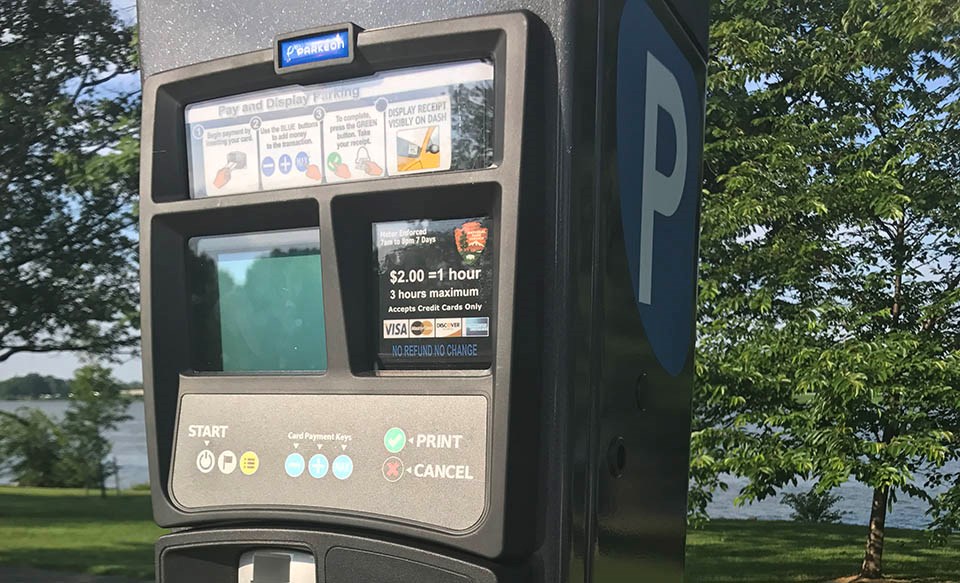 Metered Parking
The National Park Service provides approximately 1,200 metered parking spaces through the National Mall area. The meters provide revenue to create and improve affordable visitor transportation, create more frequent turnover of limited parking spaces, and encourage the use of public transit.
The cost of metered parking as of
January 1, 2020
will be
$2.30 per hour for a maximum of 3 hours (not renewable at that same location)
, and is in effect from 7 a.m. – 8 p.m. daily (including weekends and holidays, except December 25). Pay stations accept credit cards and debit cards (no cash/coin); payment can also be made via the
Parkmobile
app or website. The District of Columbia's Department of Public Works parking enforcement officers will enforce the meters.
Recommended in the National Mall Plan and the subject of public review and comment in 2014, the metered parking spaces are available on Constitution Avenue NW between 15th Street NW and 22nd Street NW; Independence Avenue SW between 15th Street and Maine Avenue; Jefferson Drive SW; Madison Drive NW; Ohio Drive SW between 23rd Street SW and Inlet Bridge; Parkway Drive NW; and West Basin Drive SW. Parking lots that will become metered include those at the Tidal Basin (off of Maine Avenue SW); on Buckeye Drive SW (next to the tennis courts in East Potomac Park); and Lots A, B and C on Ohio Drive SW in East Potomac Park.
The benefits of the new parking meters are already being seen in the
DC Circulator's National Mall route
. Launched in the summer of 2015 as a cooperative effort of the NPS, the D.C. Department of Transportation and D.C. Surface Transit, Inc., the NPS portion of the operating costs for this service is derived from the parking meter revenue. At just a dollar a ride, the National Mall route provides affordable public bus service to 15 stops within easy walking distance of nearly 30 of the city's most popular monuments, memorials and museums. See the
Parking Meter FAQ
page for additional information.
Free Parking

There are approximately 400 free parking spaces at Hains Point, in East Potomac Park.
Accessible Parking

There is accessible parking at the Franklin Delano Roosevelt and World War II Memorials and near the Washington Monument and the Thomas Jefferson, Lincoln, Korean War Veterans, and Vietnam Veterans Memorials; at the Tidal Basin. Otherwise, parking is extremely scarce in Washington, D.C. Please note that some of these areas will be in the metered areas and will require that those using those space pay to park. This is consistent with D.C.'s meters in the city's Central Business District.
Last updated: December 19, 2019