News Release
National Park Service seeks comment on proposed traffic safety improvements to Ohio Drive through East Potomac Park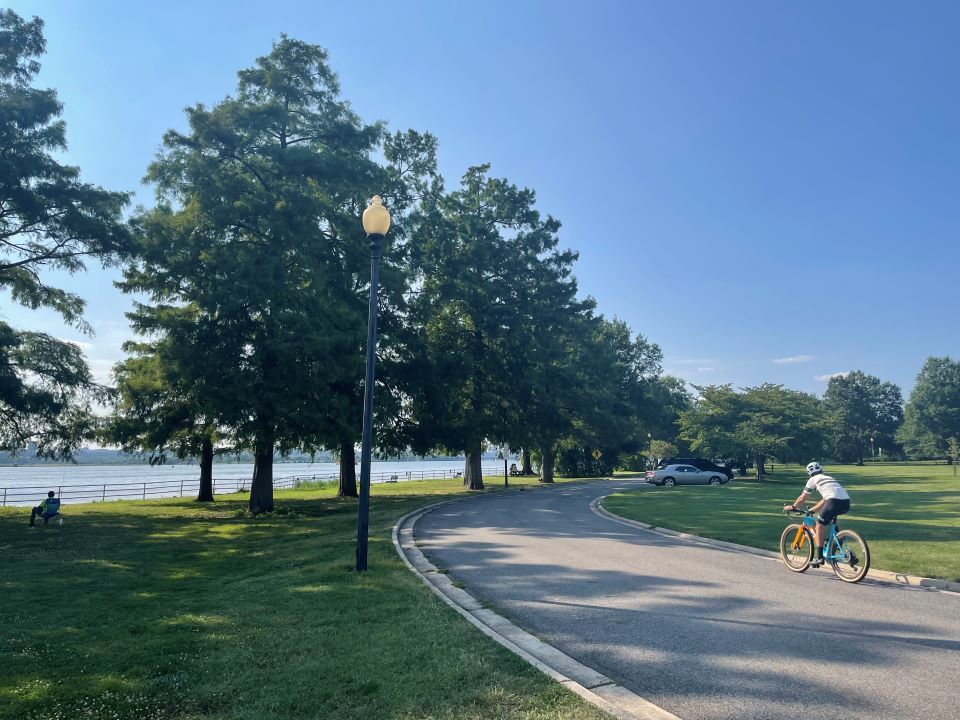 News Release Date:
April 6, 2022
Contact: Mike Litterst, 202-306-4166
Washington – The National Park Service (NPS), in cooperation with the District Department of Transportation (DDOT), is inviting comments from the public on proposed changes to Ohio Drive in East Potomac Park that will improve visitor safety and access to Hains Point. Comments may be submitted on the
project website
through May 19.  
Under the proposal, one vehicle travel lane on the one-way loop of Ohio Drive from the East Potomac Golf Course to Hains Point and back to Buckeye Drive would be replaced with new, dedicated bicycle and pedestrian lanes, while one travel lane would continue to provide vehicle access to Hains Point and parking lots throughout East Potomac Park. Additionally, as part of the proposal, motorcoaches would be prohibited from entering Ohio Drive at the start of the one-way loop.
A public meeting to introduce the full proposal and answer questions will be held online on Tuesday, April 19, 2022 from 5 p.m. – 6:30 p.m.
The meeting can be accessed at this link
.National Park Service officials will present three concept alternatives and be available for questions. Please note that comments from the meeting will not be recorded, so please submit formal comments for the proposed improvements by commenting online or by mail. 
How to Comment
Interested parties are encouraged to provide written comments in addition to, or in lieu of, providing comments at the public meeting. The preferred manner for providing comments is via an online form through the National Park Service Planning, Environment, and Public Comment website, used by the agency to manage official correspondence and analyze public comment in the planning process.  From the project website (
https://go.nps.gov/EastPotomacTraffic
), navigate the menu on the left-hand side of the page to "Open for Comment," then open the "Public Comment Period Open until 5/19" folder. The green "Comment Now" button will take you to the online form.Comments may also be submitted in writing to:  
Superintendent Jeff Reinbold
National Mall and Memorial Parks
900 Ohio Drive, SWWashington, DC 20024
ATTN: East Potomac Park Traffic Safety
Comments must be entered into the website or postmarked by
May 19, 2022
to receive consideration. Please be aware that the entire comment submitted – including personal identifying information such as address, phone number, and email address – may be made publicly available. Requests to withhold such personal identifying information from public release will be considered, but there is no guarantee that they will be withheld.  
-NPS-
Last updated: April 6, 2022