News Release
National Park Service predicts cherry blossom peak bloom, invites visitors to experience virtually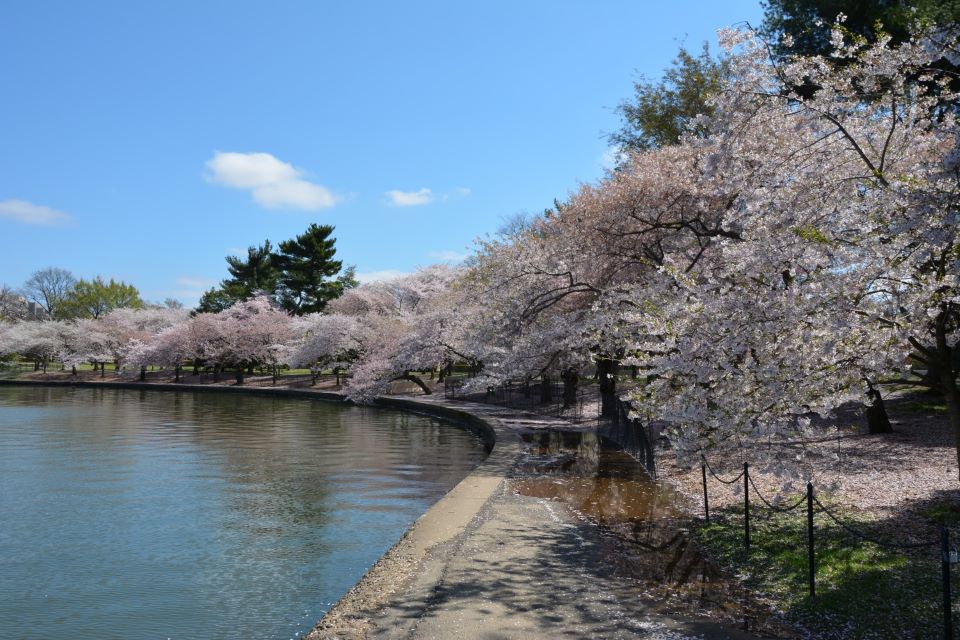 News Release Date:
March 4, 2021
Contact: Mike Litterst, 202-306-4166
WASHINGTON — The National Park Service (NPS) this week predicted cherry blossom peak bloom will occur between April 2-5, 2021. The public is encouraged to virtually experience the cherry blossoms this year to help avoid crowding at the Tidal Basin and prevent the spread of COVID-19.
Virtual visitors will be able to view the blossoms of the Yoshino trees at the Thomas Jefferson Memorial, Martin Luther King, Jr. Memorial and other sites around the Tidal Basin 24/7 through the popular BloomCam.
NPS is in ongoing close coordination with D.C. government and local public health guidelines to determine what precautions may be necessary to quickly adapt to changing conditions or concerning crowd levels.
In addition to BloomCam, the NPS' cherry blossom website is also being revamped for a virtual peak bloom experience, including online "Bloomin' Junior Ranger" activities (complete with a virtual Junior Ranger badge), virtual tours of the Tidal Basin, trivia, games and even a special virtual cherry blossom stamp for the Passport to Your National Parks. Masks are required on the National Mall and in all national parks when physical distancing cannot be maintained, and in all indoor NPS facilities. 
For the health and safety of others, please choose another time to visit area parks if:   
You are experiencing COVID-like symptoms such as a dry cough, fever, difficulty breathing and/or loss of taste or smell. 
You had close contact with someone with suspected or confirmed COVID-19 in the last 14 days. 
You are self-isolating or self-quarantining because you may have been exposed to a person with COVID-19 or are worried that you may be sick with COVID-19.
Peak bloom is the date when 70 percent of the Yoshino cherry blossoms are open. The cherry trees' blossom development is weather dependent and could change. To learn more about the Cherry Blossom Festival, visit
www.nps.gov/cherry
.  
-NPS-
Last updated: March 4, 2021