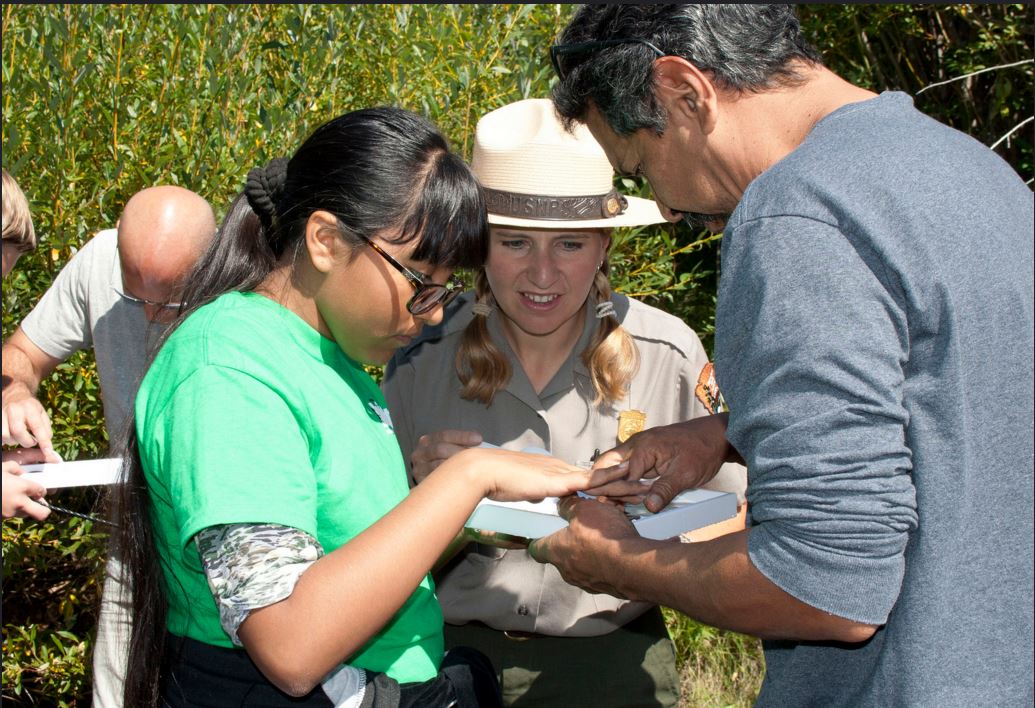 News Release Date:
April 19, 2016
Contact: Mike Litterst, National Park Service, 202-245-4676
Contact: Carol Seitz, National Geographic Society, 202-775-6186
WASHINGTON –Grab your magnifying glass and Metro card and explore the wilds in and around Washington, D.C., like never before! On May 20-21, parks across Greater Washington will participate in the National Parks BioBlitz. BioBlitz is a fun, fast-paced biological survey of a park's creepers and crawlers, plants and pollinators, mammals and more! The National Park Service is celebrating its 100th birthday with more than 100 BioBlitzes across the country.
National Parks BioBlitz–Washington, D.C., is the cornerstone event for the 2016 National Parks BioBlitz. During this free, two-day event, teams of scientists, naturalists, students and volunteers will discover and document the living creatures of national parks in and around the nation's capital. From early morning birding adventures on Theodore Roosevelt Island to pollinator surveys in Piscataway Park, from fish counts in Rock Creek Park to spider surveys at Dyke Marsh, and honeybee observations at Manassas National Battlefield Park, the event promises something for everyone. You can sign up for a BioBlitz survey at
Natgeo.org/bioblitz-dc
. 
 As part of the National Parks BioBlitz, a two-day Biodiversity Festival will be held on the National Mall at Constitution Gardens. The family-friendly festival will feature hands-on science exhibits, entertainment, art and food. Constitution Gardens will also serve as base camp for the BioBlitz and a virtual connection to more than one hundred biodiversity events taking place at national parks across the country. The festival will be open from 9 a.m. to 5 p.m., May 20-21 with a special evening of science fun planned for Friday night. 
American Express is the national sponsor of the 2016 National Parks BioBlitz. Verizon, Southwest Airlines Co. and the Harold M. and Adeline S. Morrison Family Foundation are providing additional support for the National Parks BioBlitz–Washington, D.C. 
Explorers of all ages are needed. All events are free and open to the public;however, advance online registration is required to secure a spot on a BioBlitz inventory team. The Biodiversity Festival does not require advance registration. Whether you have a couple of hours or a full day, there are activities to engage the whole family. To learn more about the National Parks BioBlitz–Washington D.C. and activities throughout the national capital region and beyond go to
www.nationalgeographic.com/bioblitz
or call (800) 638-6400 ext. 6186.
 # # #