Animals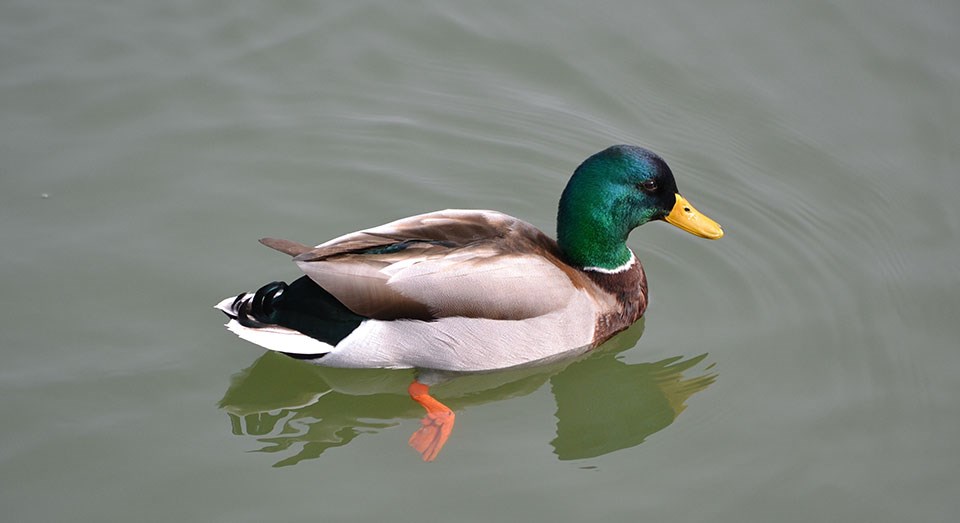 To date, National Mall and Memorial Parks has documented 111 bird, 12 mammal, 23 fish, and 3 reptile species either as residents within park boundaries or migrants passing through. Local predators include foxes, ospreys, red tailed hawks, and occasionally bald eagles. Other species include waterfowl, migratory songbirds, insects, and small mammals such as squirrels. In addition, Constitution Gardens Lake, the Tidal Basin, and other ornamental pools provide habitat for a variety of fish species.

Managing wildlife in urban settings is complicated because it is difficult to apply traditional wildlife management strategies to the urban environment. Luckily, many of the animals that flourish in urban settings are extremely adaptable to urban conditions and generally need limited help from humans to do so. Although these species exist in an urban environment, natural processes still govern their existence. For example, when an area becomes overpopulated, the natural tendency for animals is to disperse to new locations. In some cases, these locations are not compatible with human and cultural requirements and active management is required.
Please keep Wildlife Wild
It is illegal to feed wildlife at National Mall and Memorial Parks. Feeding of wild animals by park visitors increases the number of individuals a particular area can sustain and results in a variety of problems for urban wildlife. Also, animals fed by people can abandon hunting skills when given easy access to food, may become ill or die due to an unhealthy diet of "people food", can eventually lose their fear of humans, and may begin displaying aggressive begging behavior that will necessitate either relocation or destruction of the animal.

Last updated: April 4, 2017