Collections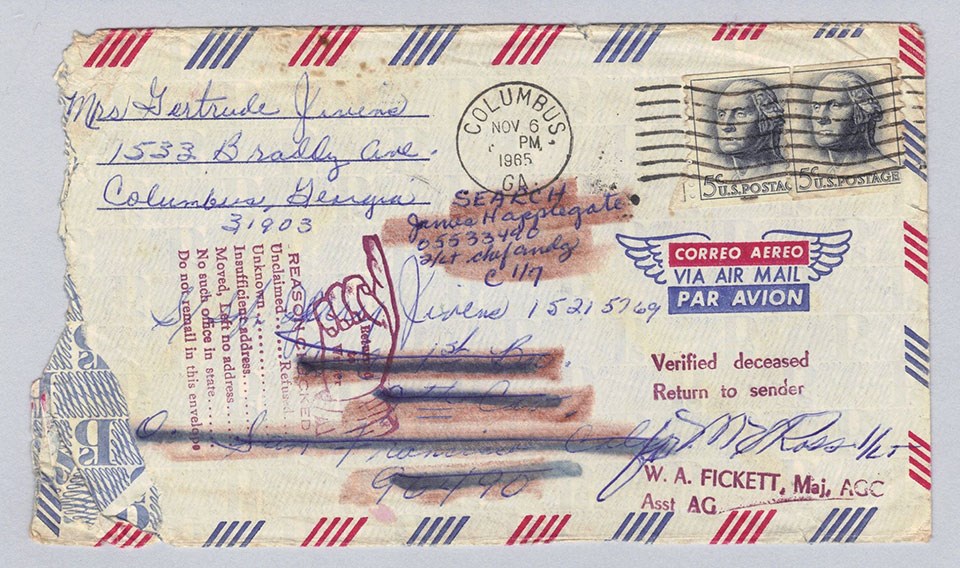 National Park Service (NPS) museums across the country preserve over 43 million objects representing a multitude of cultures, time periods, and materials. These collections tell the stories of America and its people.

National Mall and Memorial Parks maintains a museum collection for each of its major memorials. These are commemorative spaces that allow visitors to reflect on the people and events honored at each memorial. Examples of typical museum collection items include architectural samples of stone, casts for bronze features or statues found in the memorials, and drawings and records from memorial designers and artists. The park also has a small natural history collection.

The Vietnam Veterans Memorial collection contains a unique collection of artifacts of individual commemoration left by the public. The memorial wall is a place of public expression in response to a controversial war. In 1982, during the building of the Memorial, people started leaving objects and tokens at the wall. This outpouring of emotion continued after the memorial was dedicated. These objects were things that should have been handed down from generation to generation, but were left at a public site. Some were personal correspondence and mementos normally not meant for others to see. The NPS decided to manage this unique material as a museum collection in 1984. This collection has evolved organically as people use the memorial as a place of public mourning, a commemorative site, and as a place of protest or reaction to the Vietnam War. The Vietnam Veterans Memorial collection has over 400,000 objects in storage to date.

Other memorials (such as the WWII Memorial and the Korean War Veterans Memorial) do not have such collections and objects left on site are not curated.

The NPS frequently relies on museum objects for historical research. The Washington Monument museum collection, for example, contains fascinating artifacts about the history of the monument. During the building of the Washington Monument (1848-1884), the Washington National Monument Society kept a scrapbook of news articles, clippings, photos, and mementos related to the monument. This book was donated to the National Park Service from the Washington National Monument Society (which remains an active group associated with the Washington Monument). The scrapbook recently received conservation treatment and is a key piece of the Washington Monument museum collection.

Open air memorials are often a difficult place to display museum collections for both environmental and security reasons. The majority of the park's collections are stored at the Museum Resource Center in Landover, Maryland, a museum storage facility for all the national parks in the National Capital Region.
Collection Policy:
Museum Donations

Statements of Collection:

Ford's Theatre National Historic Site
Lincoln Memorial
National Mall and Memorial Parks
Thomas Jefferson Memorial
Vietnam Veterans Memorial
Washington Monument
Last updated: April 23, 2018