News Release
Hole-in-one business opportunity with the National Park Service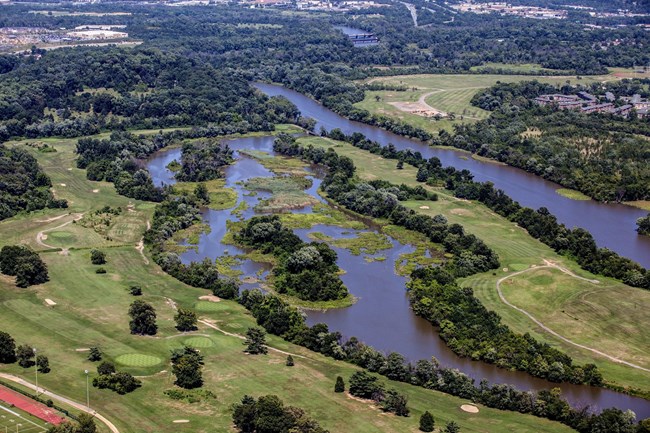 News Release Date:
July 1, 2019
Contact: Katie Liming, 202-619-7156
The National Park Service (NPS) is offering a long-term lease opportunity for three golf courses in Washington, D.C. We're looking for an operator who's committed to providing affordable and easy-to-access golfing, to improving facilities and courses and to preserving the unique histories and landscapes of each of these courses.  
East Potomac Golf Course, Langston Golf Course and Rock Creek Golf Course have been operated under concessions contracts for more than 30 years. The NPS has determined that a long-term competitive lease for these properties will ensure the best possible recreational experience for golfers and will allow for substantial capital investments.
Golf Course Specialists, Inc. has provided services at all three golf courses since 1989 under concessions contracts. The contract expires on September 30, 2020, and the NPS plans to enter into a new lease agreement no later than October 1, 2020.
 
Links to the Past
The three NPS golf courses in D.C. have a fascinating and complex history. Initially built between 1918 and 1939, the courses have hosted numerous tournaments, presidents of the United States, renowned American golfers as well as countless local citizens. The golf courses also played a role in the civil rights movement; activists successfully protested for equal access to the courses and helped inspire the integration of the city's recreational facilities in 1941.
The NPS has completed studies on the history and design of the three golf courses, including treatment guidelines for the long-term stewardship of the courses. The NPS is committed to finding a lessee who will preserve the historic resources of each course and make facility improvements.

Request for Proposals
To develop your proposal, download the Request for Proposals (RFP) from the NPS golf course webpage. A notification is also posted on the Federal Business Opportunity website.
To receive updates and amendments on the prospectus, please provide contact information to NCR Chief of Commercial Services, Chad Tinney.
 
Submitting your proposal
Proposals must be received by the NPS no later than 4 p.m. EST on November 27, 2019.
Please submit proposals to:
National Park Service - National Capital Region
Office of Commercial Services
Attn: Chad Tinney
1100 Ohio Drive S.W.
Washington, D.C. 20242
Last updated: July 1, 2019