Article
Links to the Past
I favor a freer use of public parks by the people than we have had in the past. They should be used for tennis, baseball, skating, golf and like games...I think all our parks should be opened for golf unless there is some specific objection in public needs."

-President William H. Taft (in support of the development of public golf courses in the District of Columbia, February 1913.)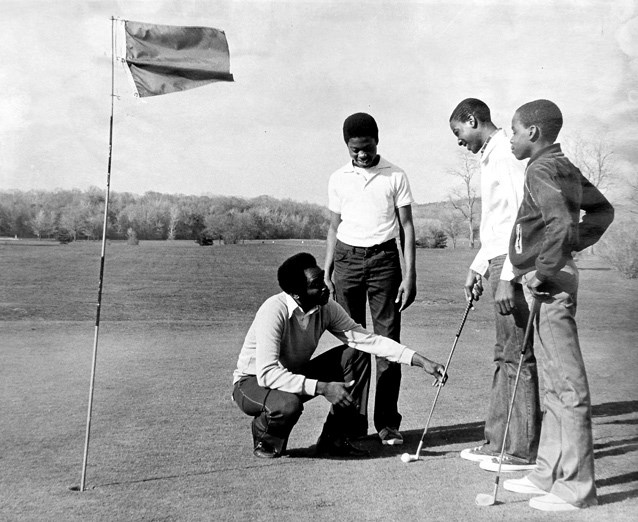 Introduction

In 2019, the National Park Service completed a series of studies on the history and design of the National Park Service golf courses at East Potomac Park, Rock Creek Park, and Langston. All three are listed in the National Register of Historic Places, and the studies provide up-to-date and comprehensive documentation to aid in the interpretation, management, and full understanding of the sites.
While there is evidence of golf being played in parts of colonial, revolutionary, and 19th-century America, it was not until the late 1880s that the country saw the first modern golf clubs, an effort pioneered by English and Scottish immigrants and Scottish Americans. Many factors propelled the development of golf in the United States between the 1880s and World War I, including the rapidly growing middle class, mass consumerism based on rising disposable income, increasing leisure time, as well as changing attitudes toward the healthful benefits of recreation that made outdoor sports more acceptable and desirable for Americans.
As enthusiasm for the sport began to grow in the early 20th century, the District of Columbia's public golf courses were built by the federal government for those who could not afford to play at the area's private clubs and as part of the expansion of parks and recreation facilities in the nation's capital. Initially built between 1918 and 1939, the three courses have hosted numerous tournaments, Presidents of the United States, renowned American golfers, as well as countless local citizens. The golf courses also played a role in the city's Civil Rights movement, the National Park Service's position against segregation, and the integration of the city's recreational facilities between 1941 and 1954.
Why are these golf courses important?
The first 18 holes of the East Potomac Park Golf Course were built from 1918 to 1923 and designed by renowned golfer Walter J. Travis. In 1941 the course was the site of efforts to desegregate the city's public golf courses.
The East Potomac Park Mini Golf Course was built in 1931 and is one of the oldest continually operating miniature golf courses in the United States.
The Rock Creek Golf Course was built between 1921 and 1926 and designed by golf course architect William S. Flynn. President Warren G. Harding helped open the golf course on May 23, 1923.
The Langston Golf Course was built 1935-1939 to replace a segregated course on the Lincoln Memorial grounds and was expanded to 18 holes in 1955. Numerous celebrated African American golfers have played on the course including Charlie Sifford and Lee Elder.
How are these studies used?
These studies document changes to the golf courses over time. The National Park Service is using them as critical planning tools for preserving the historic character of these courses, as well as their on-going management, interpretation, and public use. The studies came at a critical moment as NPS began negotiations on a new lease agreement for management of the golf courses.
Last updated: May 4, 2022