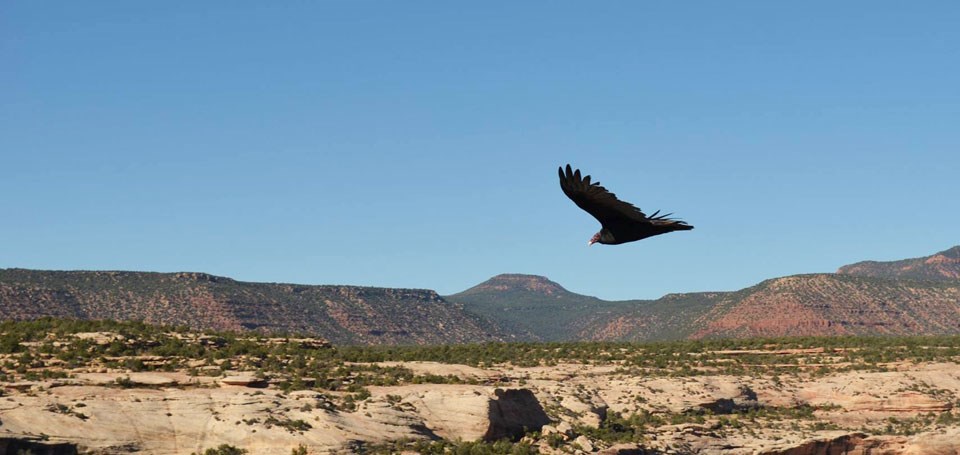 Although Natural Bridges may not be known for birding, the park has a variety of birds, from the black-chinned hummingbird to the common raven. 207 species of birds call Natural Bridges home or travel through the monument during migration.
Where to Bird Watch
For smaller birds, look among the pinyon-juniper forest or on the ground around vegetation. Larger birds – especially raptors - can be seen flying or perched on a tree or rock that gives them a good view of the surrounding landscape.
On the canyon floor, water and riparian plants attract birds not normally found in the high desert. The songs of many birds drift through the canyons, rewarding adventurous hikers. You may even be startled by small birds making lots of noise in the brush as they scavenge for insects and seeds in ground litter (leaves, twigs, grasses).
Basic Birding Etiquette:
Tread lightly and quietly – birds may spook easily

Don't feed the birds to try to get them to come to you

Please refrain from using recorded bird calls to elicit responses
Books about Birds
Books and other materials on birds are available for purchase in the visitor center bookstore.