Bird Watching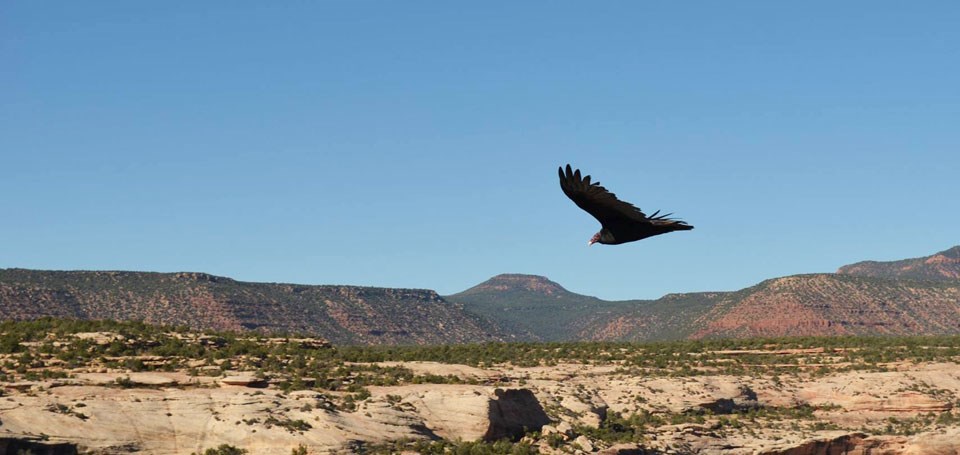 Although Natural Bridges may not be known for birding, the park has a variety of birds, from the black-chinned hummingbird to the common raven. 207 species of birds call Natural Bridges home or travel through the monument during migration.
Where to Bird Watch
For smaller birds, look among the pinyon-juniper forest or on the ground around vegetation. Larger birds – especially raptors - can be seen flying or perched on a tree or rock that gives them a good view of the surrounding landscape.
On the canyon floor, water and riparian plants attract birds not normally found in the high desert. The songs of many birds drift through the canyons, rewarding adventurous hikers. You may even be startled by small birds making lots of noise in the brush as they scavenge for insects and seeds in ground litter (leaves, twigs, grasses).
Basic Birding Etiquette:
Tread lightly and quietly – birds may spook easily

Don't feed the birds to try to get them to come to you

Please refrain from using recorded bird calls to elicit responses
Books about Birds
Books and other materials on birds are available for purchase in the visitor center bookstore.
Common Birds
During your visit, you'll most likely see or hear one of the following:
Raven – Ravens are common throughout the park.
Western Scrub Jay – These jays are particularly common around the campground and visitor center.
Juniper Titmouse & Mountain Chickadee – Look for these smaller birds in the pinyon-juniper forests on the mesa top.
Canyon Wren – Canyon wrens are easier heard than seen. As you hike into the canyons, listen for their distinctive cascading trill.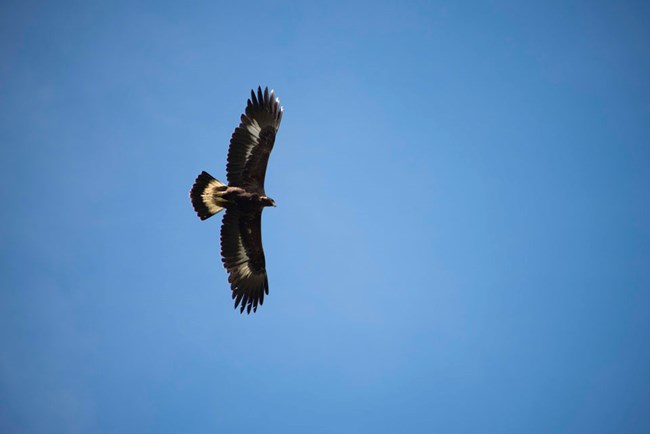 Rarer Finds
Birds found in the park, though not commonly seen include:
Golden Eagle – look for this large raptor flying overheard or on a high perch.
Green-Winged Teal – Lucky birders may get a rare sight – a duck in the desert! Look for teals in the large ephemeral pools on the canyon floor.
Northern Pygmy Owl – These small owls are often active during the day – look for them being mobbed by flocks of smaller birds (the owls' main food source) among the trees.
Species List
Select a Park:
Select a Species Category (optional):
Search results will be displayed here.

Visit NPSpecies for more comprehensive information and advanced search capability. Have a suggestion or comment on this list? Let us know.
Learn More
You can explore birds and wildlife watching from national parks around the country.
Last updated: January 26, 2020