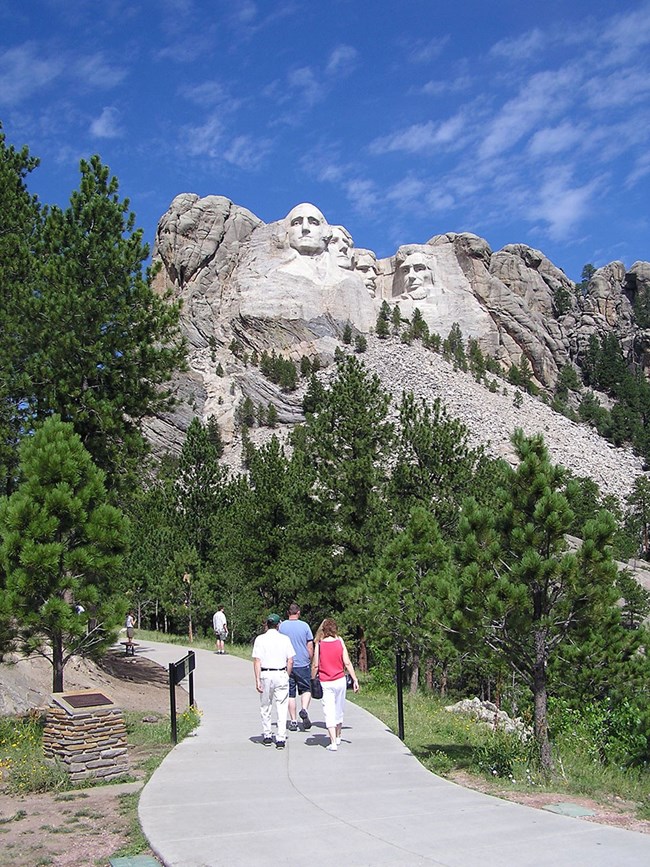 While most visitors travel to Mount Rushmore to admire the enormous sculpted faces of George Washington, Thomas Jefferson, Theodore Roosevelt and Abraham Lincoln, there are numerous other ways to experience this site and immerse yourself in the human history and the natural surroundings of the Black Hills of South Dakota.
If you have one to two hours:
Visit the Lincoln Borglum Visitor Center to view exhibits and a 14-minute film describing the reasons for and methods used in carving Mount Rushmore.
Walk the Presidential Trail (0.6 miles long, 422 stairs, weather permitting) to get up close and personal with the mountain sculpture and perhaps glimpse some of the area wildlife.
Complete the Junior Ranger program. Booklets are available at the information desks for ages three to four, five to twelve and 13 and up.
Dine in the Carver's Marketplace, enjoy some ice cream from the Ice Cream Shop or shop in the Gift Shop.