Places To Go
Visit the places below to get directions or to learn more about Mount Rushmore and the Black Hills. Operating hours vary by season.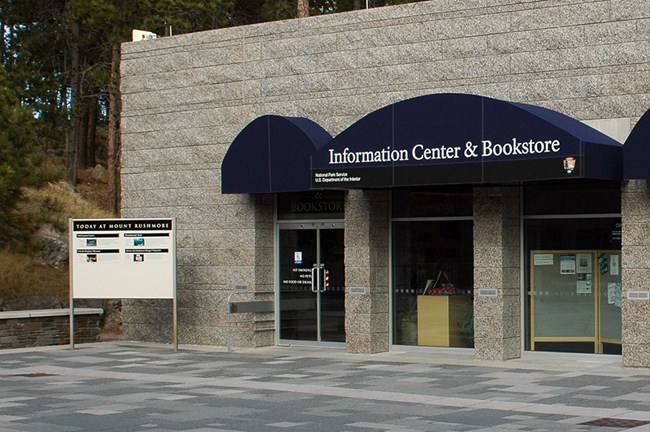 Information Center
Located near the parking structure, this building is the first stop for many visitors. A large sign outside provides information about the daily schedule, and park rangers inside can answer questions you may have about what to see and do. A Mount Rushmore Bookstore is also located here.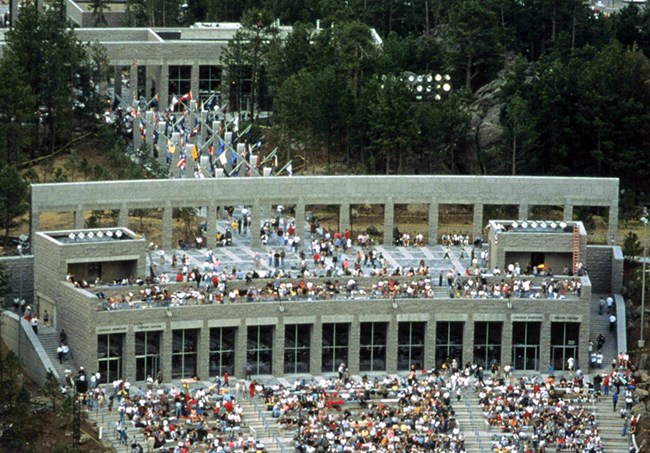 Lincoln Borglum Visitor Center
Located below the Grand View Terrace, this building houses two theaters, a museum and a Mount Rushmore Bookstore. The film, "Mount Rushmore, The Shrine," is shown every 20 minutes in each theater. The museum exhibits tell the story of Gutzon Borglum, the creation of Mount Rushmore and the workers who helped.
The Lincoln Borglum Visitor Center will close May 31, 2019, for the remainder of 2019 and early 2020 for a construction project.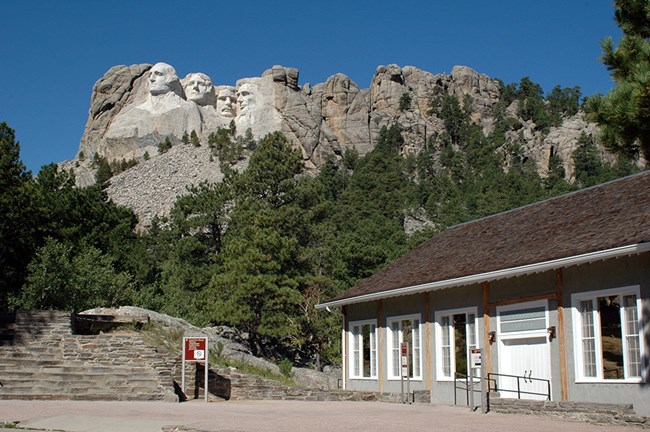 Sculptor's Studio
Visit the place where Guzton Borglum worked from 1939 to 1941 and view the 1/12th scale model of Mount Rushmore. During the summer months, rangers present 15-minute talks here focusing on the workers who helped Borglum create Mount Rushmore and the tools and techniques they used. A Mount Rushmore Bookstore is also located here.

The Sculptor's Studio is currently undergoing renovation and rehabilitation work and will reopen to the public May 31, 2019.


Last updated: May 16, 2019