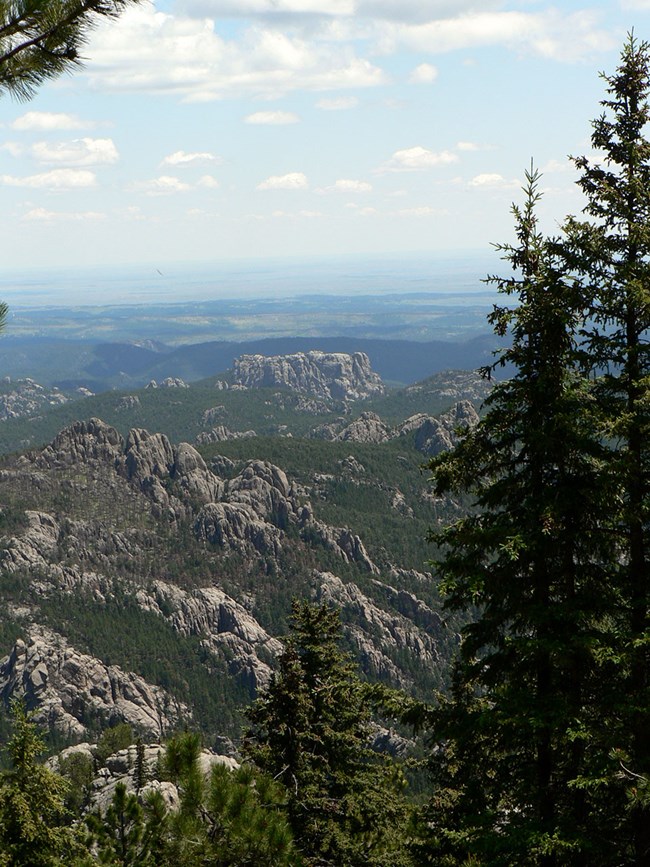 If you took a long deep breath while visiting Mount Rushmore what would you smell? Nothing? Look at the picture to the right for a view from Mount Rushmore to the east toward the plains. How far could you see? 15-20 miles? More? On a clear day at Mount Rushmore you can see over 40 miles out onto the plains and the air would smell fresh and clean.
There are factors, however, that could change the view in the future. Natural events like fault movement, fire and rivers can cause change, but outside influences can have an effect as well. Dust, pollution, light and noise that come to Mount Rushmore from distant places on the wind or with the weather change the local environment.
It is the mission of the National Park Service to conserve and protect national park areas for the enjoyment of present and future generations. This means the National Park Service has the job of keeping these natural and cultural wonders in pristine condition, so you can come and enjoy these places again and again.