How Big Are The Heads?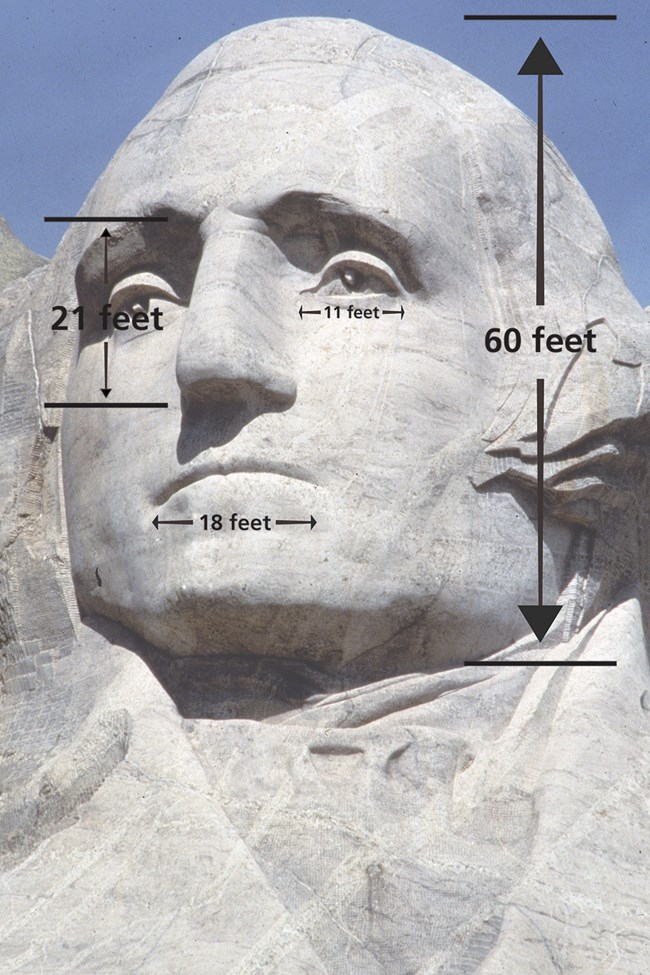 The head of George Washington is 60 feet tall with a nose that is 21 feet tall. Theodore Roosevelt's head is slightly smaller, Abraham Lincoln's is slightly taller.
Each of the eyes on Mount Rushmore are about 11 feet wide. Each mouth is about 18 feet wide.
Last updated: April 2, 2020