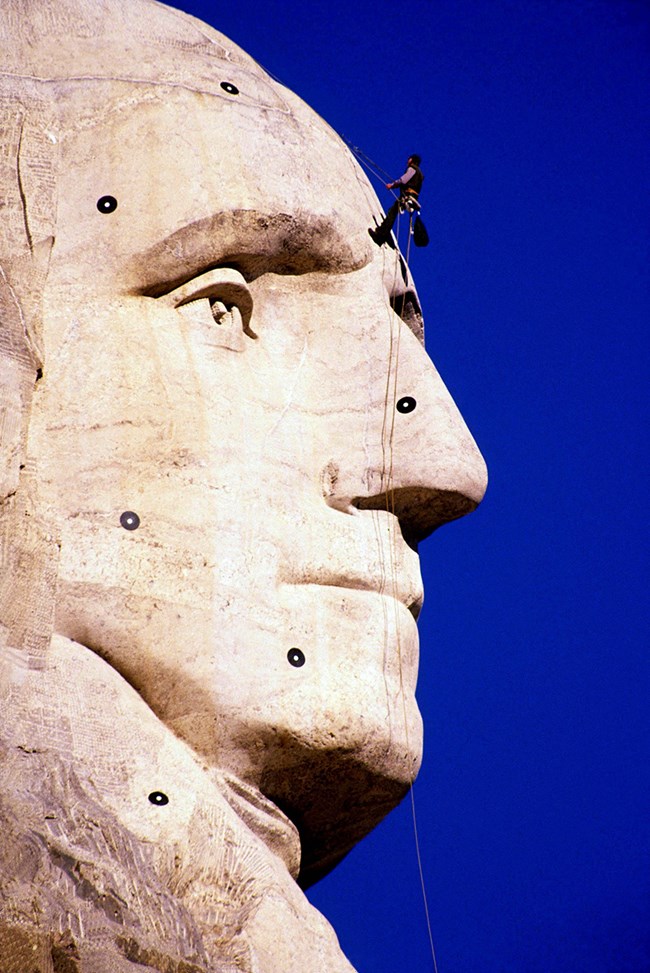 Caring For A Monumental Sculpture
Mount Rushmore National Memorial was carved from granite known locally as the Harney Peak granite. This granite is a fine-grained granite with zones, or veins, of large crystals called pegmatite. These pegmatite zones are weaker and more susceptible to cracking than the surrounding granite.
In 1989, the National Park Service and the Mount Rushmore Society began studies to understand the structure of the mountain itself. Through these studies, the major fractures and blocks of granite that make up the mountain were identified and mapped in three dimensions.
Analyzing The Rock
Using a method known as Key Block Analysis, the blocks of granite in the sculpture were identified and categorized. Four blocks have been identified as potential key blocks, and are located in the sculpted faces of George Washington, Abraham Lincoln, and Theodore Roosevelt. If any of three of these potential key blocks were to move, it is believed this would allow other blocks of granite to move also.