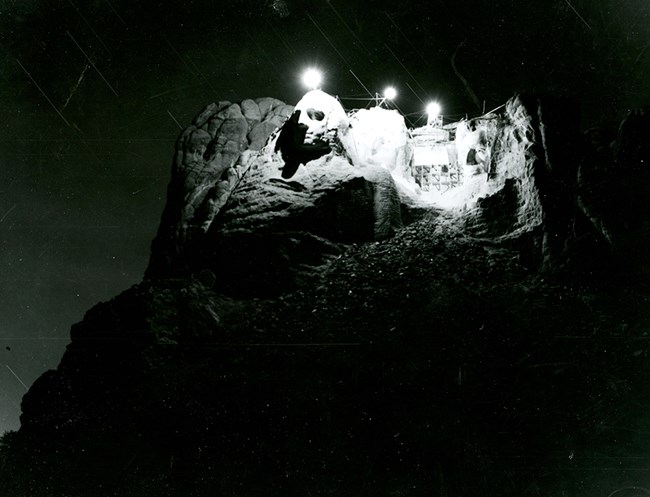 Sculptor Gutzon Borglum was very concerned with the effects of light on the memorial. He spent hours studying the different shadows produced by the sun and made many adjustments to achieve the best viewing during daylight hours.
Things changed in 1939 during the Theodore Roosevelt figure dedication when many different artificial ways of lighting the memorial were tried. The techniques ranged from shooting off flares to aerial bomb bursts and the use of searchlights. None of these were very successful.
In April, 1948, Superintendent J. Estes Suter attended a meeting at Weaver Air Force Base (now Ellsworth Air Force Base) regarding a way to light the memorial by searchlights in time for a Rapid City Junior Chamber of Commerce celebration in May.