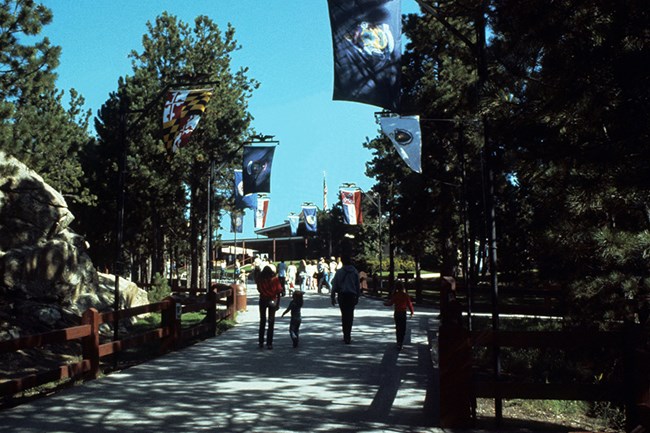 Many visitors who have been here before are surprised when they arrive today. From the original roadside pullout to the current modern buildings, the facilities at Mount Rushmore National Memorial have changed over time. These changes have been made to better meet the needs of our visitors.
As visitation increased it became necessary to expand and improve our facilities. The existing facilities were constructed during the 1950's and 1960's, when visitation was less than half what it is today. Paths, walkways, trails, restrooms, parking spaces, and interpretive exhibits could no longer meet the needs of our visitors.
In the mid-1990's work began on new facilities that could accommodate the nearly three million people that now visit Mount Rushmore National Memorial each year.