History & Culture
"The purpose of the memorial is to communicate the founding, expansion, preservation, and unification of the United States with colossal statues of Washington, Jefferson, Lincoln, and Theodore Roosevelt."
Gutzon Borglum
Mount Rushmore National Memorial is host to just over two million visitors a year from across the country and around the world. They come to marvel at the majestic beauty of the Black Hills of South Dakota and to learn about the birth, growth, development and the preservation of our country. Over the decades, Mount Rushmore has grown in fame as a symbol of America-a symbol of freedom and hope for people from all cultures and backgrounds.
All the cultures that make up the fabric of this country are represented by the memorial and surrounding Black Hills. One of the most important gifts we can give our visitors at Mount Rushmore National Memorial is an understanding and love for our nation's history and cultures and an appreciation of the importance of caring for that legacy.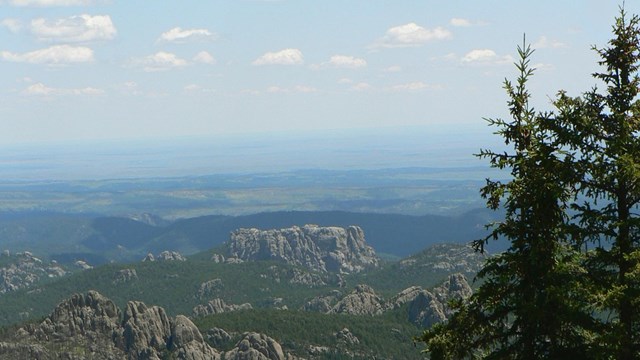 Associated Tribal Nations
Find more information about our relationships with tribal nations who have historical, spiritual, and cultural ties to the Black Hills.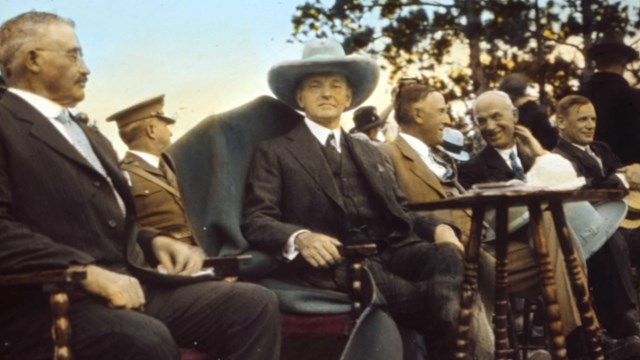 People
Explore some of the people who helped Mount Rushmore National Memorial become a reality.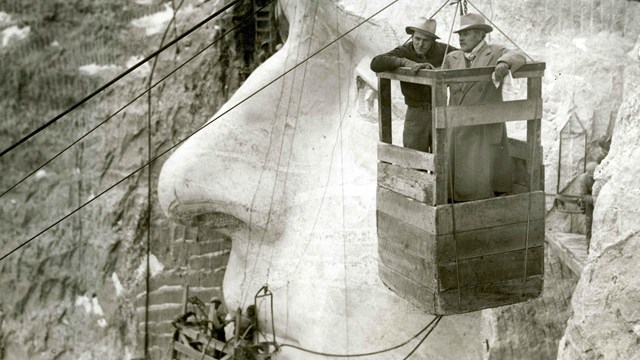 Stories
Find out more about why these presidents were chosen and how the mountain was carved.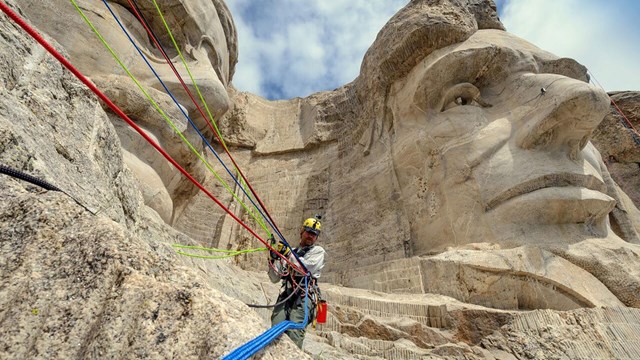 Preservation
Learn more about the ways the National Park Service preserves the sculpted faces on Mount Rushmore.
Last updated: January 18, 2023