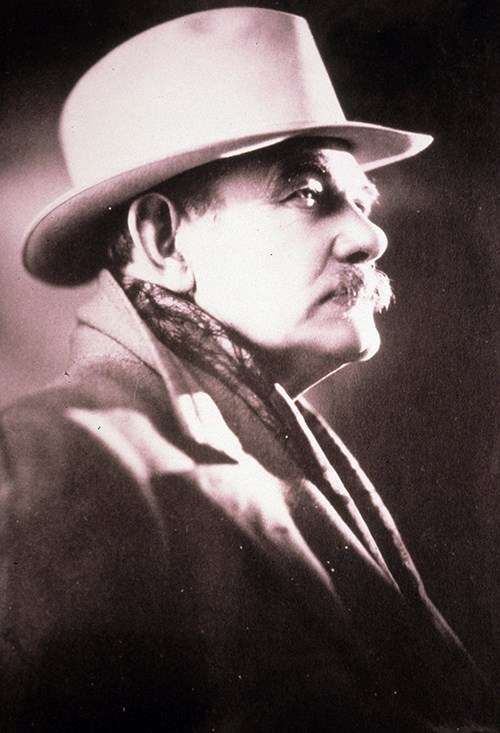 The path which led Sculptor John Gutzon de la Mothe Borglum to Mount Rushmore began on a homestead near Bear Lake, Idaho, where he was born in March of 1867. His father, James Borglum, had immigrated to this country from Denmark a few years earlier. Shortly after Gutzon's birth his family moved to Utah. By the time Borglum was seven they were living in Fremont, Nebraska.
Early Years
Gutzon's interest in art developed early but he didn't receive any formal training until he attended a private school in Kansas. Shortly after being awarded the equivalent of a high school diploma he moved with his family to California. He worked there for a time as a lithographer's apprentice, but after six months he struck out on his own. After opening a small studio, he executed a few noteworthy commissions and gradually made a name for himself. In 1888, he completed a portrait of General John C. Fremont, and this marked an important point in his young career. Not only did it bring him recognition and acclaim; it also earned him the friendship of Jesse Benton Fremont, the General's wife. She encouraged the young artist and helped him sell many of his works. This eventually earned him enough money to pursue studies in Europe.
Shortly before his departure for France, Borglum married Elizabeth Putnam, an artist and teacher 20 years his senior. This marriage lasted only a few years. The constant traveling in Europe was too much for Elizabeth; they separated while Borglum was living in England and subsequently divorced.