Basic Information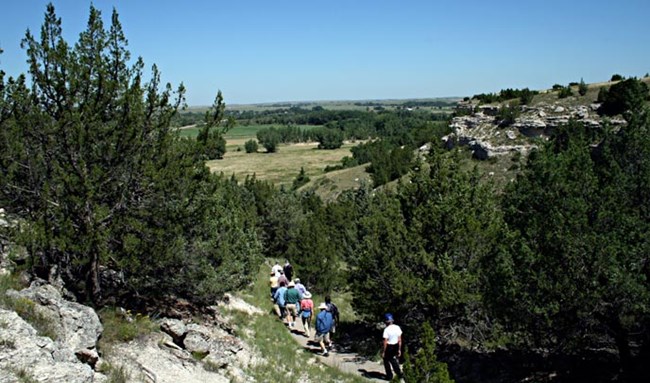 Enjoy the Mormon Pioneer National Historic Trail!
Essential Information for Your Trip on the Trail
From 1846 to 1869 more than 70,000 Mormons traveled along the Mormoon Pioneer Trail. Generally following pre-existing routes, the trail carried tens of thousands of Mormon emigrants to a new home and refuge in the Great Basin. From their labors arose the State of Deseret, later to become Utah Territory, and finally the state of Utah.
Congress established the Mormon Pioneer National Historic Trail as part of the National Trails System on November 10, 1978. This historic trail commemorates the 1846-47 journey of the Mormon people from Nauvoo, Illinois to the Valley of the Great Salt Lake. The designated corridor is almost 1,300 miles long and the land it runs through is managed by private, state, local, federal, and nonprofit landowners.
Today, the Mormon Pioneer National Historic Trail (NHT) still beckons the adventurous and modern highways overlay much of the route. These corridors near the original trail route are called Auto Tour Routes. Follow these Routes to travel in the footsteps of these rugged pioneers.
Despite the name, the Mormon Pioneer NHT is not a continuous traditional trail from end to end, but consists of many trail traces, structures, graves, landmarks, and markers left on the landscape to remind us that the trail still lives on.
Here is some information to help you plan your visit along the Mormon Pioneer NHT:
Places To Go offers site listings by state that include site name, address, phone number, access, historical significance, onsite interpretation, and website.
Fees & Passes offers information on what costs may be associated with your visit.

Protect the Your Trail Heritage
To foster trail preservation, do not use metal detectors, dig at sites, collect artifacts, or remove anything. Please respect these historic places.
Last updated: April 24, 2019