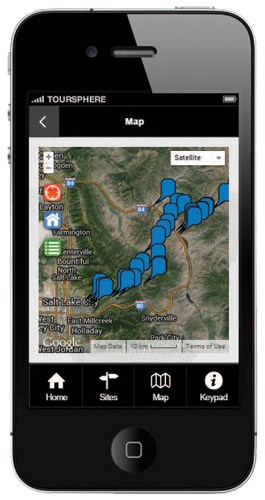 UTAH NATIONAL HISTORIC TRAILS GUIDE

Explore Three National Historic Trails with this Free Tour!
THREE WAYS TO ACCESS THE TOUR
Website: ntir.toursphere.com
Telephone: 801-702-4963

Access the tour on your smartphone web browser or for audio only access by calling the tour number.
*Standard rates apply to phone and data use; the mobile tour is free.

Plan your visit by reviewing the tour before your trip. Then follow the tour with our publication: National Historic Trails Auto Tour Route Interpretive Guide: Utah—Crossroads of the West.
Learn more here.