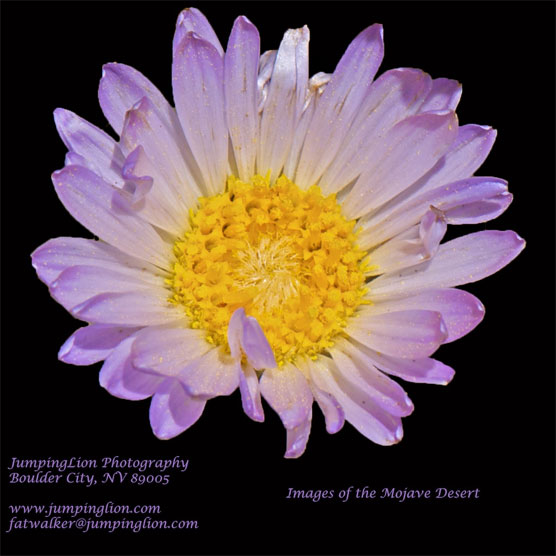 News Release Date:
August 12, 2008
Contact: Linda Slater, 760 252-6122
Contact: Hamilton Moore, 702 596-6711
Mojave National Preserve will host its second photography exhibit at the Desert Fine Art Gallery, Kelso Depot Visitor Center, from August 23 to November 16, 2008.  The Mindful Presence exhibition features the photography of Hamilton D.  Moore, Jumping Lion Photography. The public is invited to an opening reception on Saturday, August 23, 2008, from 2 to 4 p.m.
A resident of Boulder City, Nevada since 1956, Hamilton Moore frequently hikes and explores the remote desert areas of Southern California, Nevada and Arizona. The Mindful Presence collection of photographs reflects Mr. Moore's interest in highlighting what is easily overlooked, from the intimate details of a desert wildflower to the distant glint of water in a remote desert spring.
Mr. Moore will be at the Kelso Depot Visitor Center during the opening reception on August 23 to talk about his artwork and his interest in the Mojave Desert. Chemehuevi Indian Tribe members Cara McCoy and Matthew Leivas will also be on hand to demonstrate how mesquite beans are ground into flour and used to make traditional foods.
Prints of Hamilton Moore's work will be available at Western National Parks Association bookstore inside the Kelso Depot Visitor Center. Proceeds from print sales will fund additional projects aimed at promoting the understanding and enjoyment of Mojave National Preserve.
The Kelso Depot Visitor Center is located on Kelbaker Road, 35 miles south of Interstate 15 at Baker, California and 22 miles north of Interstate 40.