New art exhibition to open at Kelso Depot Visitor Center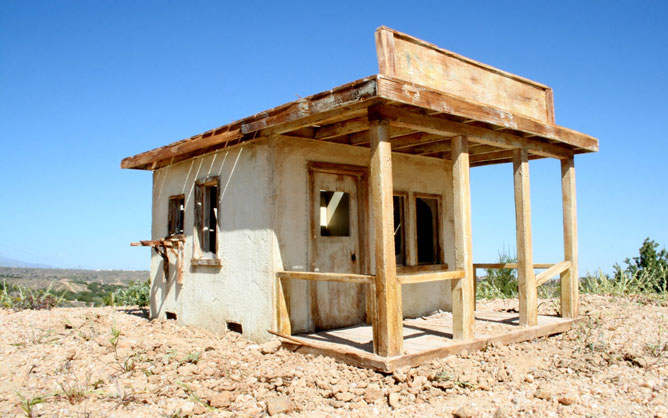 News Release Date:
June 19, 2014
Contact: Linda Slater, 760 252-6122
Mojave National Preserve invites deserttravelers to experience the artwork of Anna-Marie Veloz in the Desert LightGallery at the Kelso Depot Visitor Center. The exhibition, Inhabitance, interprets abandoned desert buildings through amagical collection of sculptures in minute scale and an accompanying group ofwater color paintings. The exhibition runs from June 21 to September 20, 2014.Visitors are invited to meet the artist at an opening reception on Saturday,June 21, from 1 to 3 pm.
Kelso Depot Visitor Center is onKelbaker Road, 34 miles south of Interstate 15 at Baker, California. It is openFriday through Tuesday from 9 a.m. to 5 p.m. (closed Wednesday and Thursday); telephone(760) 252-6108. The exhibition is free and open to the public.
In preparing for this exhibit,Anna-Marie Veloz traveled to areas ranging from the Salton Sea to Randsburg,once thriving desert towns that are now depopulated. She visited areas manytimes, anticipating how the buildings may have changed, then observing andrecording their transformation. The miniaturesthat Veloz created are incredibly detailed, drawing the viewer into anotherplace and time.
Anna-Marie Veloz is an Adjunct Professorof Art at Victor Valley College, Victorville, California.
Last updated: February 28, 2015