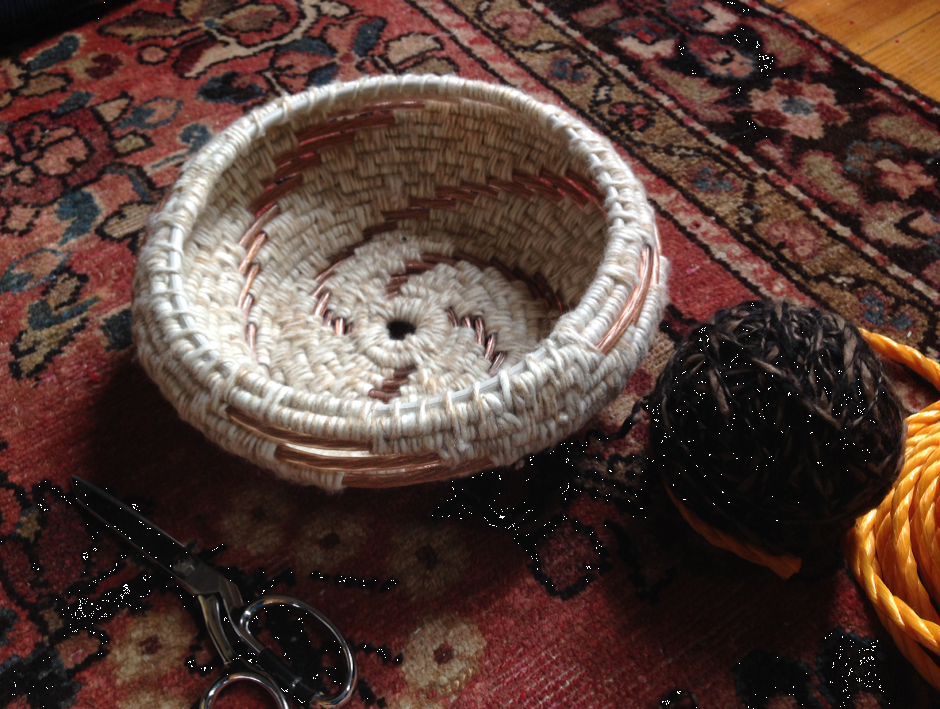 News Release Date:
April 13, 2015
Contact: Christina Mills, (760) 252-6123
Mojave National Preserve invites desert travelers to a new exhibit, the sculpture and design of Mary Olin Geiger, in the Desert Light Gallery at the Kelso Depot Visitor Center. In Occupying Memory, Geiger presents sculpture and fabrics that evoke her own emotional reaction to the American desert and the basketry of native tribes from the area. The exhibition runs from April 11, 2015, to June 30, 2015. It is free and open to the public.
"This project has transformed and expanded over time", said Geiger. "Originally, it began as an exploration of a particular set of Native American baskets made by the Chemehuevi tribe. I used salvaged materials to make the vessels, as e-waste and textile refuse are abundant in today's world, much like willow and other plant fibers were to native tribes. The baskets, tributes to a dwindling art practice, are still an integral part of the installation, and they are now surrounded by various sculptural elements that augment the experience.
Geiger continued, "Humans have lived in the Mojave for thousands of years, and there was evidence of this history scattered across the desert floor everywhere I looked during my time there. In this piece, I examine that ongoing presence and the physical evidence left behind." Geiger melds past and present into a striking display as the centerpiece of the exhibit.
Geiger also displays memory fabrics of both her urban and desert life in the exhibit. Her background is primarily in theater arts, and her experience includes set design, props, scenery, and fabrication. Geiger has a Bachelor of Fine Arts in Theatre and Technology from Syracuse Syracuse University Visual and Performing Arts Scholar in 2011.
Kelso Depot Visitor Center is located on Kelbaker Road, 34 miles south of I-15. Take the Kelbaker Road exit in Baker, CA. The Visitor Center is open seven days a week from 9 a.m. to 5 p.m. For more information, call (760) 252-6108.