News Release
8-26-2022 Mojave National Preserve Roads Closed Again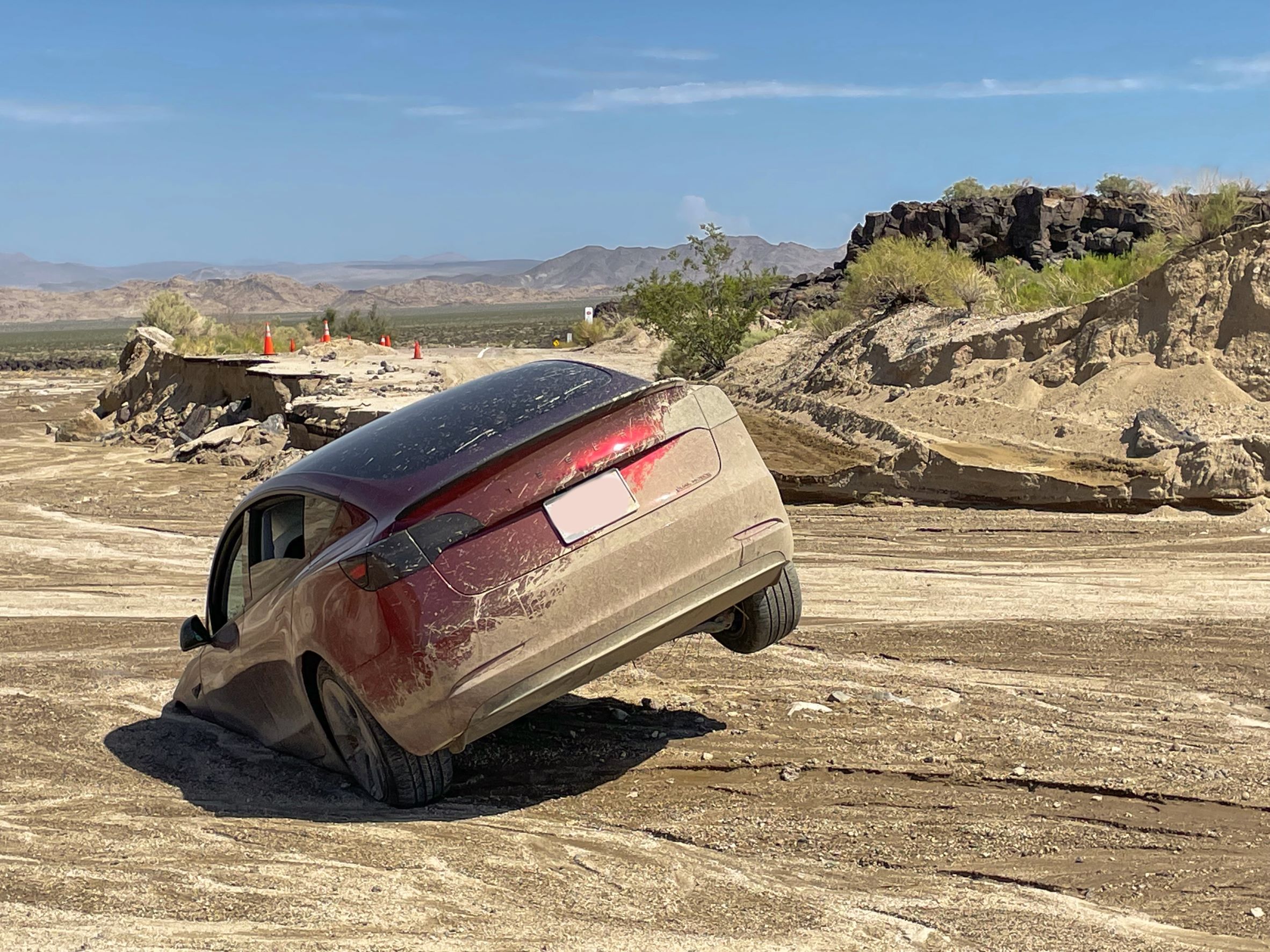 News Release Date:
August 26, 2022
Contact: Sierra Willoughby, 760-221-5310
KELSO, Calif. – Mojave National Preserve has once again closed several damaged paved roads due to flash flooding. The latest heavy rains washed out portions of Black Canyon Road and covered South Kelbaker Road with rocks, sand, and debris.
On the afternoon of Thursday, Aug. 25, over 2 inches of rain fell on the Hole-in-the-Wall area. The rains washed-out multiple portions of Black Canyon Road and severed access to the Hole-in-the-Wall Visitor Center and Campground. National Park Service (NPS) road crews made temporary repairs to the campground access road which allowed a group of stranded campers to depart the preserve safely.
Cima Road, Kelso Cima Road, Kelbaker Road, Ivanpah Road, Morning Star Road, Essex Road, Black Canyon Road, and the Mojave Road are closed for public safety. The Mojave Road, a historic trans-desert pathway and now a dirt road, remains impassable across Soda Lake due to standing water and deep mud that would strand even four-wheel drive vehicles.
NPS crews will need to reassess damage and plan for repair and clean-up. Loose rocks, soft shoulders, steep shoulder drop-offs, and pavement undercutting are common on Preserve roads and additional monsoon rains are forecasted. Until further notice, the roads will remain closed until assessments and repairs can be made.
Travelers should not bypass road closures, even if GPS mapping services indicate that roads may be open. Do not drive into flooded areas, turn around, don't drown. One vehicle was recently trapped in a wash on North Kelbaker, and though the occupants were not injured, the vehicle had to be abandoned.
For updates on closures and road conditions in the Preserve, please visit
https://www.nps.gov/moja/planyourvisit/monsoon-recovery.htm
or follow Mojave National Preserve on
Facebook,
Instagram,
or
Twitter.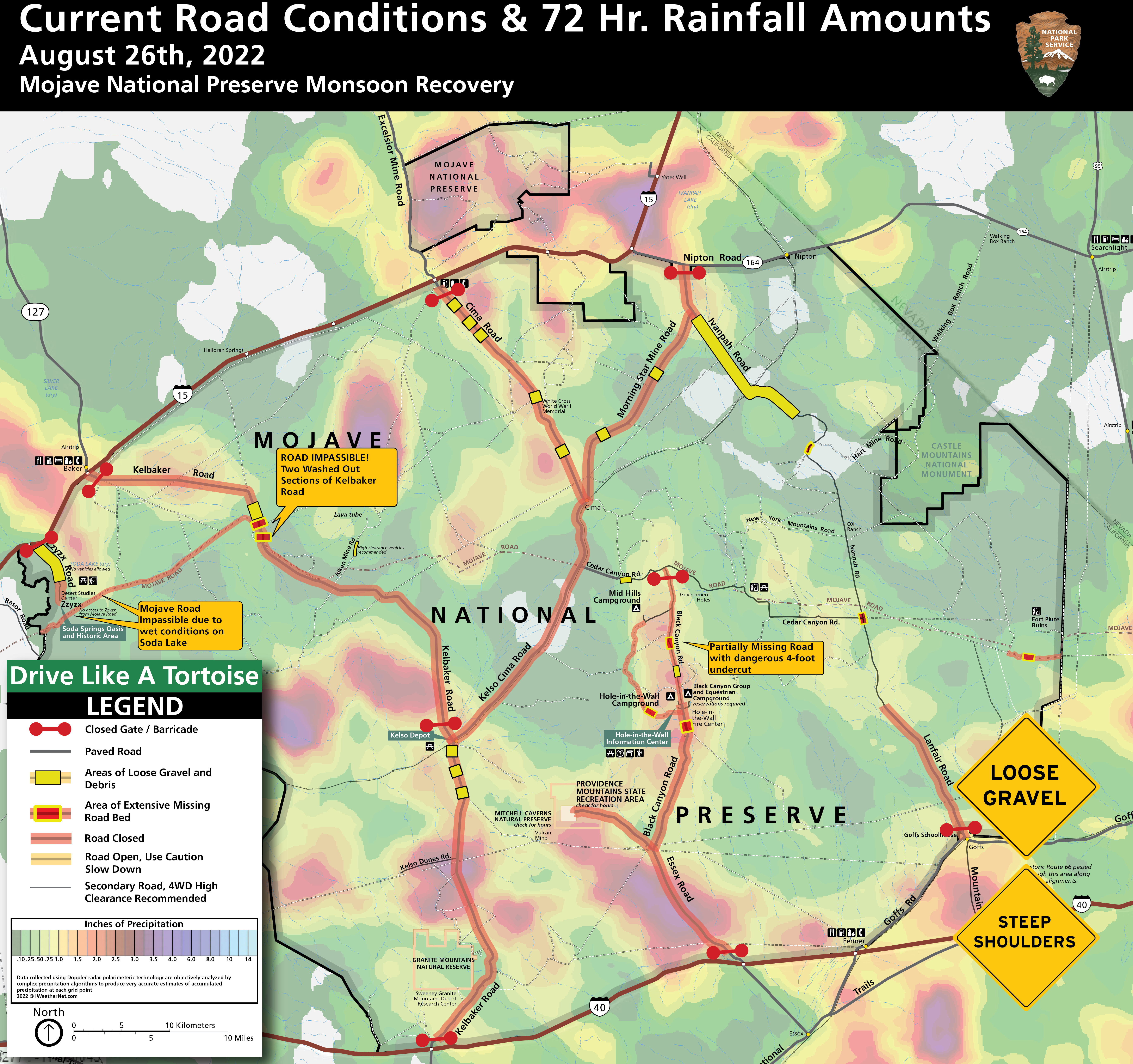 Last updated: August 26, 2022