News Release
8-18-2023 Mojave National Preserve to closed due to expected historic flood and impacts from Hurricane Hilary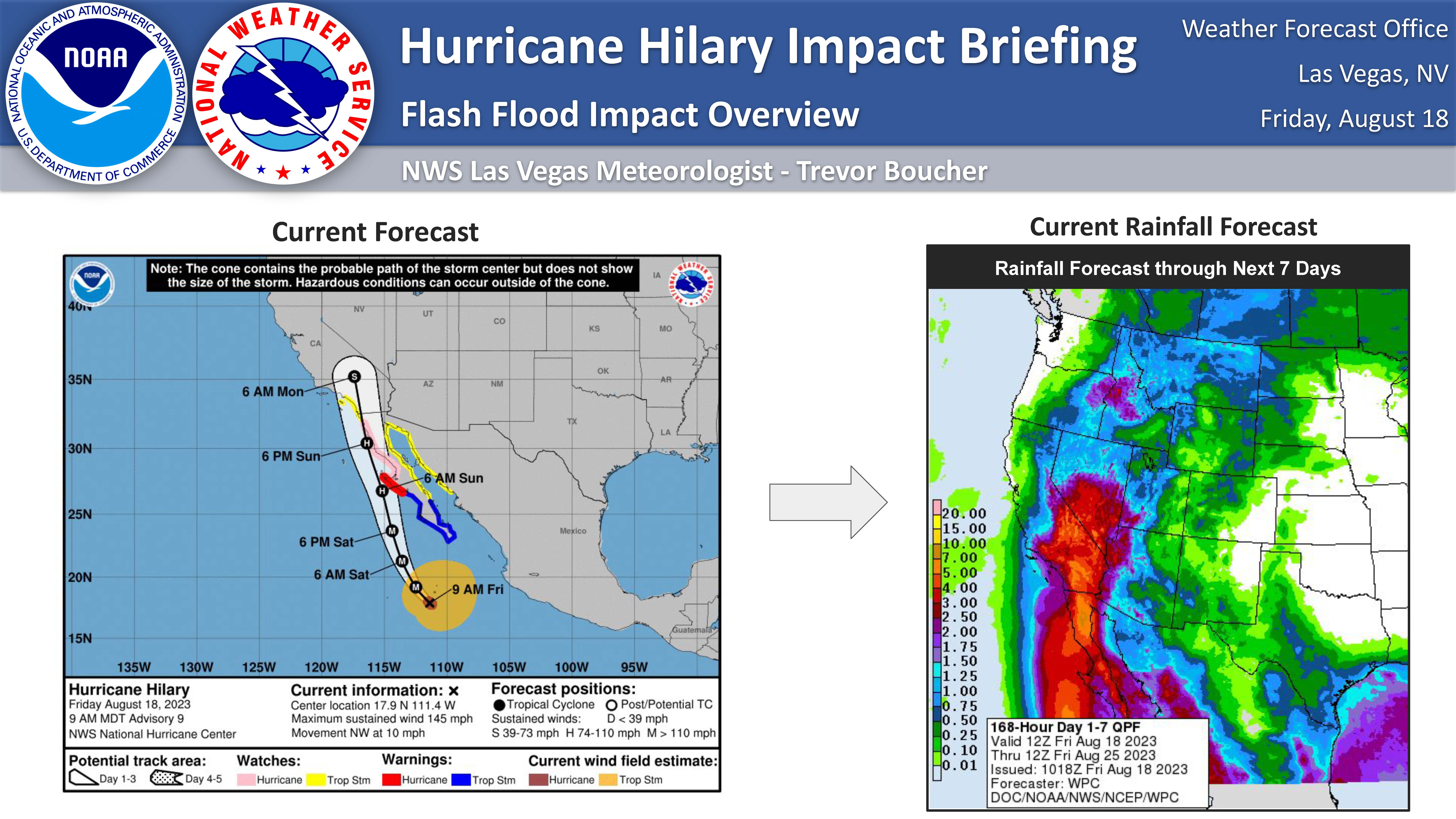 News Release Date:
August 18, 2023
Contact: Sierra Willoughby, 760-221-5310
KELSO, Calif. – Mojave National Preserve will close to all visitor access beginning Friday, Aug. 18 at 2p.m. to provide for visitor and motorist safety on park roads and other facilities due to anticipated flooding and other hazards from Hurricane Hilary.
The National Weather Service forecasts major to historic flood impacts over the next few days in the Preserve and surrounding San Bernardino County.  The storm is expected to cause substantial debris flows and washing out of road shoulders in the preserve, making roadways dangerous and impassable. Of particular concern is erosion and sediment mobilization exacerbated by the recent York Fire. 
"Travel in the preserve and the surrounding region is definitely not advised during these tropical storm landfall events," said Acting Superintendent Debra Hughson. "Debris-laden water can rise rapidly on area roads and can quickly become lethal."
North Kelbaker, South Kelbaker, Ivanpah, Morning Star Mine, and Essex will be closed as of 2 p.m. today. Ivanpah, Lanfair, and Cedar Canyon roads are expected to be impassable well into the near future. Cima Road remains closed for construction.
For the latest information, visit
go.nps.gov/MojaveConditions
for alerts, and closure maps and other current conditions of preserve roads and other facilities.
pdates on storm impacts and reopening information will be available on our website
https://nps.gov/Mojave
 -NPS-
Last updated: August 19, 2023