Bark Ranger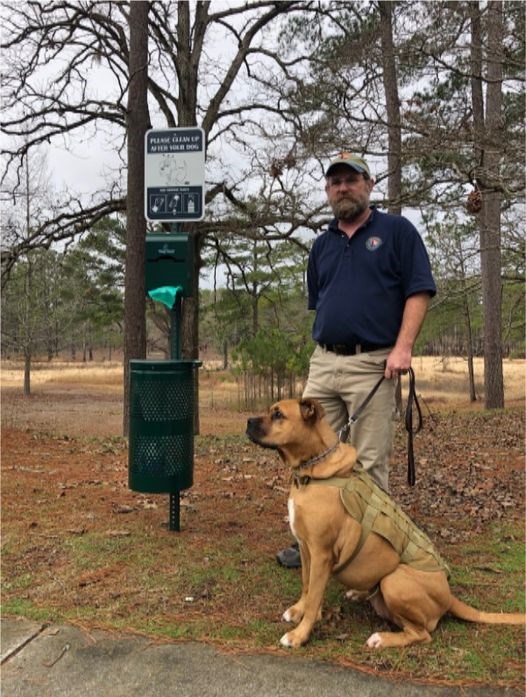 Do you and your furry friend enjoy visiting Moores Creek National Battlefield? Then why not consider having your friend become an honorary B.A.R.K. Ranger! Stop by the Visitor Center and pick up the B.A.R.K. Ranger brochure and complete the steps on the brochure.
Once you have completed all of the steps on the card, bring it back into the visitor center and show it to a ranger or volunteer. (Remember the visitor center is open from 9 am until 5 pm Tuesdays through Saturdays and closed on all federal holidays.) They will then issue you an official Moores Creek National Battlefield B.A.R.K. Ranger dog tag, that your furry friend can wear with pride, every time you both visit the park.
Bring your furry friend out to the park, so they can earn their B.A.R.K. Ranger tag!
Image is of RV host Alan Bodiford and his furry friend, Heidi standing next to the poop bag station near the visitor center.
Last updated: October 8, 2020