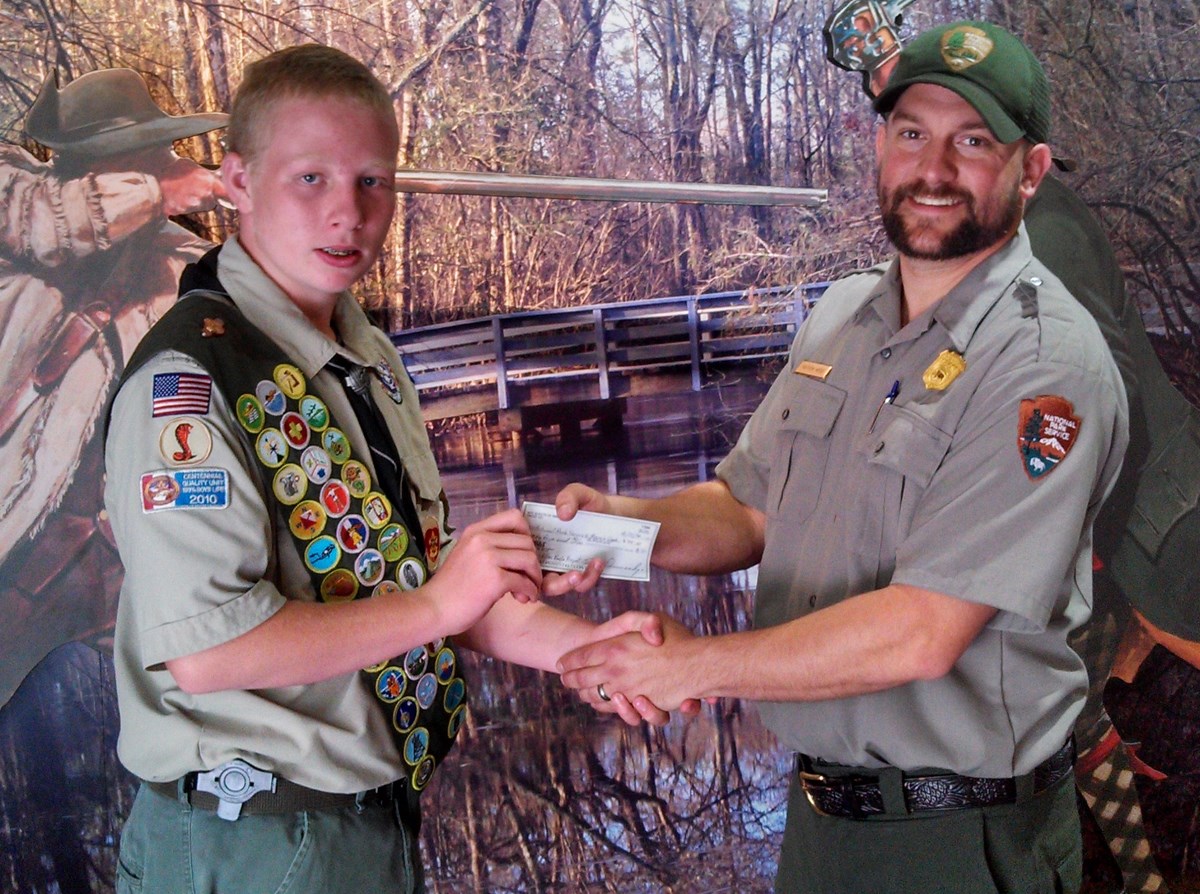 One way you can get involved is by donating- there are many ways to donate to Moores Creek National Battlefield. Some people donate their time, skills and ability which contribute to the overall success of the park's operation and programs. Others choose to make donations, be it a a monetary donation or a resource such as artifacts and Living History props. Regardless of what form it takes, your donation is greatly appreciated!
All donations to Moores Creek National Battlefield stay within the park and are used to support visitor related programs such as special events, living history demonstrations, and other interpretive/educational activities.
Visitors to the park can give direct cash or check gifts through our donation boxes. Donations can also be made to the park via a check made out to "National Park Service" and mailed to:
Moores Creek National Battlefield
40 Patriots Hall Drive
Currie, NC 28435
We greatly appreciate your consideration in investing in YOUR National Park!