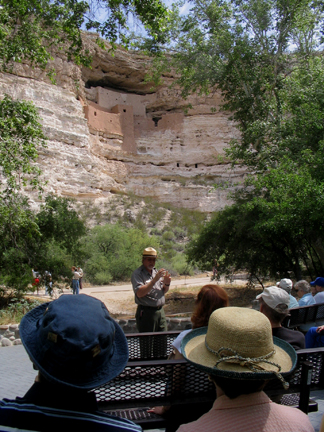 Visit Montezuma Castle National Monument and witness the incredible legacy of a people who struggled to survive in the Verde Valley 1,000 years ago. Set aside an hour to explore the museum and roam the trails through a scenic sycamore grove at the base of towering limestone cliffs. Enjoy your lunch in our picnic area along the shore of Beaver Creek.
We offer daily ranger programs as well! Ranger programs cover a wide range of topics and usually last about 25 minutes. Programs start at 10:30 am, 11:30 am and 1:30 pm. Times are subject to change based on staffing and availability.
Click here for Special Events, or check out what kids can do while visiting! You can also visit Montezuma Well, 11 miles to the north.