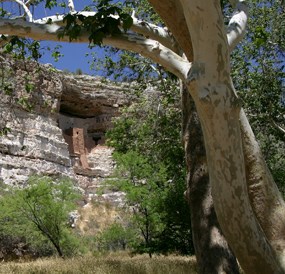 Montezuma Castle
Marvel at the 1,000 year old legacy of the Sinagua as you explore the ruins at Montezuma Castle National Monument.
Directions: Follow I-17 to exit 289 (90 minutes north of Phoenix, 45 minutes south of Flagstaff).
Drive east (through two traffic circles) for approximately 1/2 mile to the blinking red light. Turn left onto Montezuma Castle Road.