Directions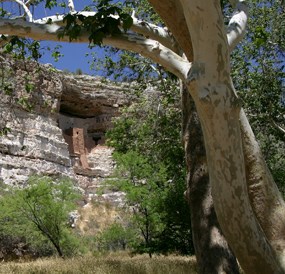 Montezuma Castle
Marvel at the 1,000 year old legacy of the Sinagua as you explore the ruins at Montezuma Castle National Monument.
Directions: Follow I-17 to exit 289 (90 minutes north of Phoenix, 45 minutes south of Flagstaff).
Drive east (through two traffic circles) for approximately 1/2 mile to the blinking red light. Turn left onto Montezuma Castle Road.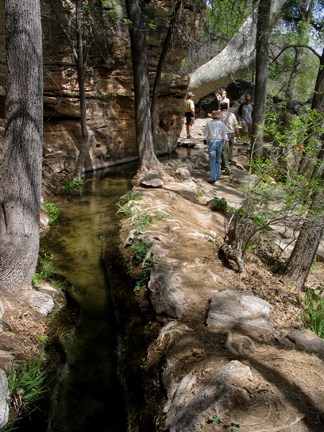 Montezuma Well
Exploring Montezuma Well reveals a place like no other in the world. Take your time and discover the tranquility of a site that has served as an oasis for wildlife and people for thousands of years.
Directions: Follow I-17 to exit 293 (4 miles north of the exit for Montezuma Castle). Continue through the towns of McGuireville and Rimrock, following the signs for four miles to the entrance to the Well. There is no fee to enter Montezuma Well.


Last updated: December 12, 2014