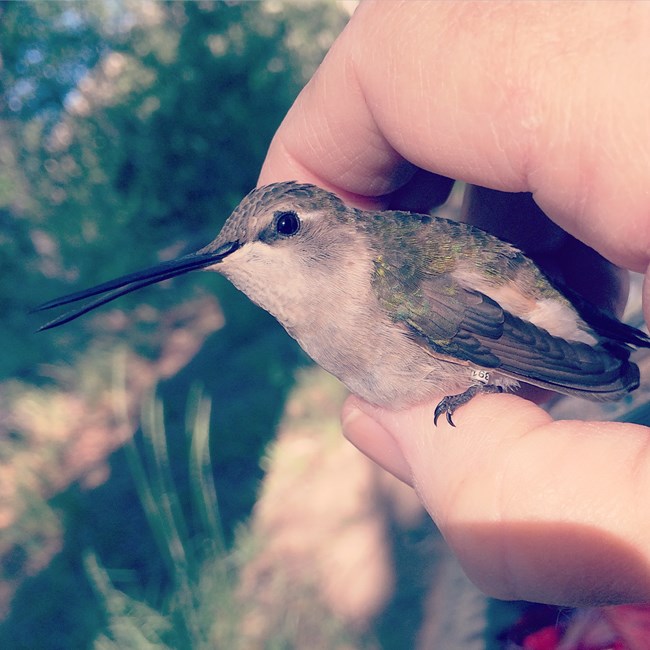 If you visit us early in the morning during the spring and summer months, you may spot a small group of biologists and volunteers in our picnic area hunched over some tools, charts, and bottles of nectar. If they don't look up to greet you, don't take it personally. They are engrossed in a very delicate task: placing small anklets on the delicate legs of hummingbirds.
Researchers at Montezuma Castle National Monument participate in an ongoing study led by the
Hummingbird Monitoring Network
. Hummingbird banding stations like ours are found all over the country, including places like Mesa Verde National Park and
Bandelier National Monument.
Different species of hummingbirds prefer to feed and nest in particular types of climates. In Arizona, the environment is dictated by elevation. Here in the high Sonoran Desert, wildlife biologists have captured Rufous, Black-chinned, and Anna's Hummingbirds.
Our goal is to learn more about this swift and brave little bird. By banding them, we can learn about their migration patterns, life history, and age expectancy. Each band has a serial number on it, so researchers can track individual birds as they move through their migration corridors.