Directions
Navigate
GPS users beware! Use the address or coordinates listed below to ensure correct GPS guidance. Many users find themselves on the wrong side of Washington. You should be heading to the SW quadrant near the Washington Monument and the Lincoln Memorial.
GPS Coordinates: 38.886298, -77.044415
Address: For GPS navigation, use 1850 West Basin Drive SW, Washington, D.C. 20024.
Nearest Intersection: West Basin Drive SW & Independence Ave. SW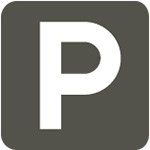 Parking
General parking is available on West Basin Drive, on Ohio Drive SW, and at the Tidal Basin parking lot along Maine Ave., SW. Handicap parking and bus loading zone are available on Home Front Drive SW, accessed from southbound 17th St.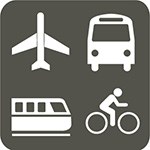 Public Transportation
Public Transportation is the best option for reaching National Mall and Memorial Park sites easily and conveniently. There are many options to reach us via Washington, DC's Subway system known as Metro, or bicycle via Capital Bikeshare. The National Mall Circulator Loop bus will provide easy access around the National Mall and convenient connections to other Circulator buses for visits to uptown sites. Trains including Amtrak, MARC, and VRE service Union Station and/or L'Enfant Plaza in Washington, D.C.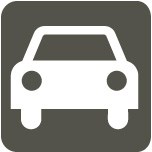 Car
Interstate 395 provides access to the Mall from the South. Interstate 495, New York Avenue, Rock Creek and Potomac Parkway, George Washington Memorial Parkway, and the Cabin John Parkway provide access from the North. Interstate 66, U.S. Routes 50 and 29 provide access from the West. U.S. Routes 50, 1, and 4 provide access from the East.


Last updated: March 15, 2016