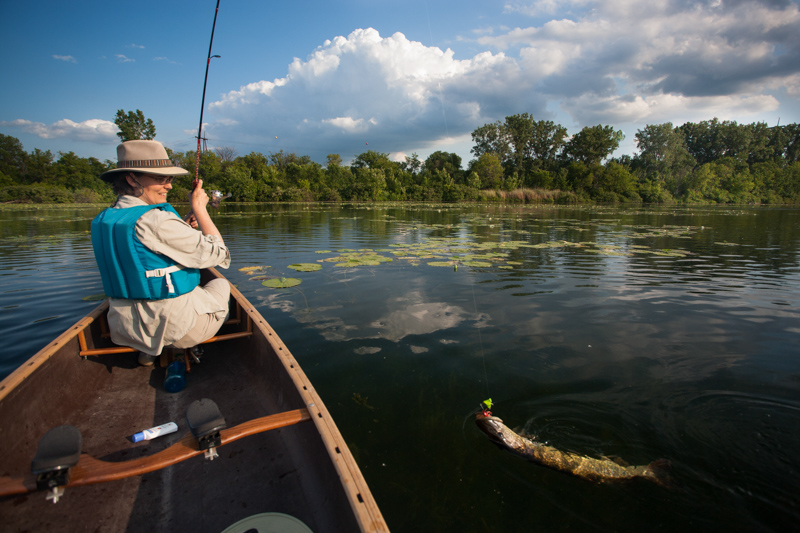 Fishing Introduction
Fishing opportunities abound within Mississippi National River and Recreation Area for both boat and shoreline fishing. The Mississippi River in the northern suburbs and further north is a nationally recognized smallmouth bass fishery with both good numbers and size of fish. Walleyes flourish below Lock and Dam 1. Floodplain lakes contain trout, panfish, northern pike, and largemouth bass.
Programming
The Mississippi National River and Recreation Area holds fishing workshops during both summer and winter fishing seasons and provides programming for both youth and adult groups. If you are interested in a group fishing program, please call 651-293-8410 for more information about planning your fishing event. Use the links to the right to learn about upcoming fishing workshops. It promises to be an exciting season!