Celebrate Halloween Eve in Lincoln and Lexington! Saturday, October 30th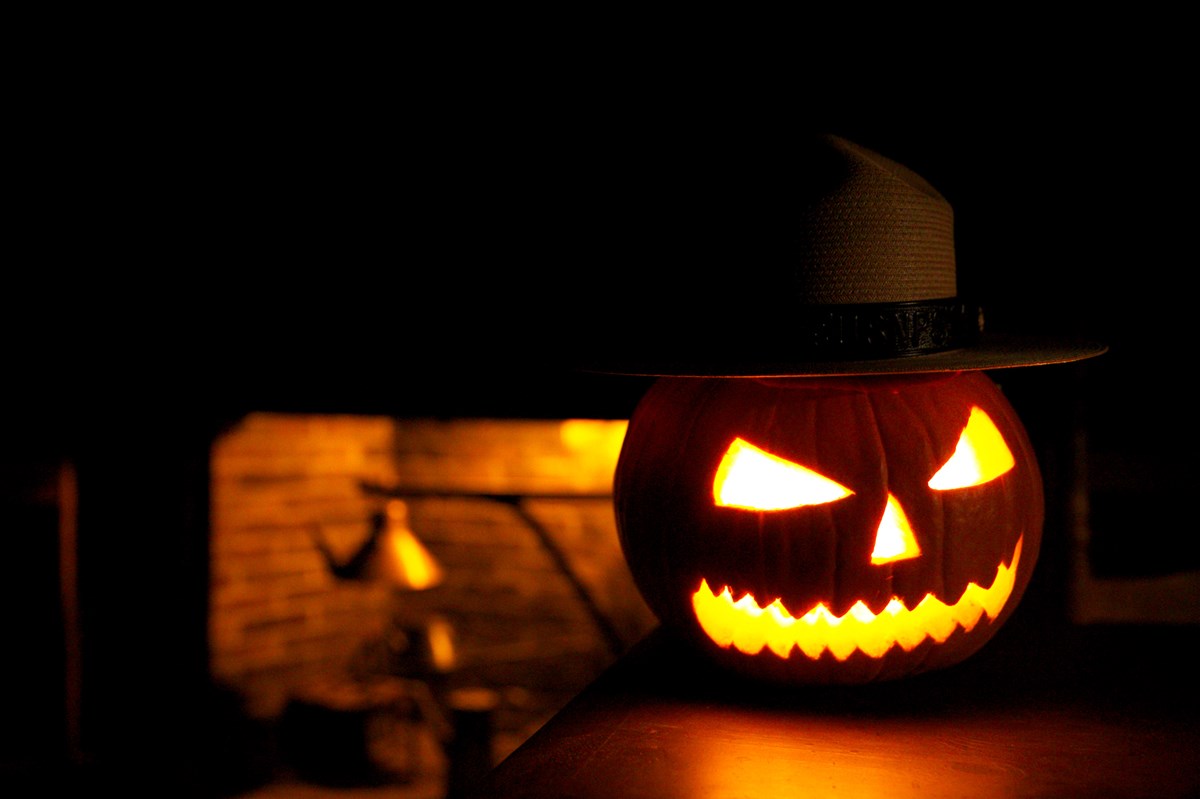 Halloween is way too much fun for just one night...
Why not celebrate Halloween Eve with Minute Man National Historical Park and the Lexington Historical Society? We invite you and your family to get into the spirit of the season. Come and join us for an evening of fun at Hartwell Tavern in the town of Lincoln, and at Buckman Tavern in Lexington.
There's plenty of time to enjoy both events at your convenience as both sites are only a 7- minute drive from each other.
Halloween Open House at Hartwell Tavern
5:30 - 9:00 p.m.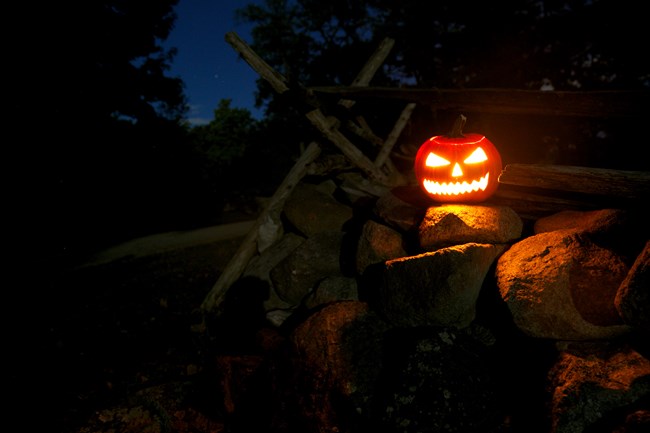 Open House: Do you believe in ghosts? Do you like history? Jack o' Lanterns? Musket firing? Then come visit us at Hartwell Tavern! Walk down a path lined with dozens of jack-o-lanterns. Stroll through the open house and grounds. Talk with rangers and volunteers about ghostly folklore and how people in Colonial New England protected themselves from evil spirits and witches. Visit with our park curator and see real artifacts recovered from colonial houses within the park that reveal a frightening history.

This program will be both outdoors and indoors. Visitors who wish to walk through the house must wear a mask. All visitors should bring a flashlight and use caution on dark paths.

Night-time musket firing demonstrations: Canceled Due to Rain (Flintlock Muskets don't do well in the rain).

Trick-or-Treat: For trick-or-treaters of all ages the Friends of Minute Man will be offering individually wrapped candy so you can be among the first to say that you went trick-or-treating at Hartwell Tavern! Costumes are not required but encouraged!
Help Us Decorate! Jack-o-Lanterns Wanted!
If you are interested in contributing a jack-o-lantern for the community art project, you may drop it off at Minute Man Visitor Center (Rt. 2A Lexington) on Friday, October 29 between 9 am and 4 pm, or Saturday, October 30 between 9 am and 2 pm.

The pumpkins will be illuminated and displayed at Hartwell during the program on the evening of Saturday, October 30 and through the day on October 31st. If you would like to take yours home you may pick it up on Sunday. Unclaimed pumpkins will be deposited in the woods as food for the local wildlife (who LOVE pumpkins). Please do not use any bleach or other chemical preservatives on your pumpkins. Thank you!

Please note: pumpkin designs can be funny, happy, scary or as weird as you want- but they must be family friendly. We will not display inappropriate pumpkins.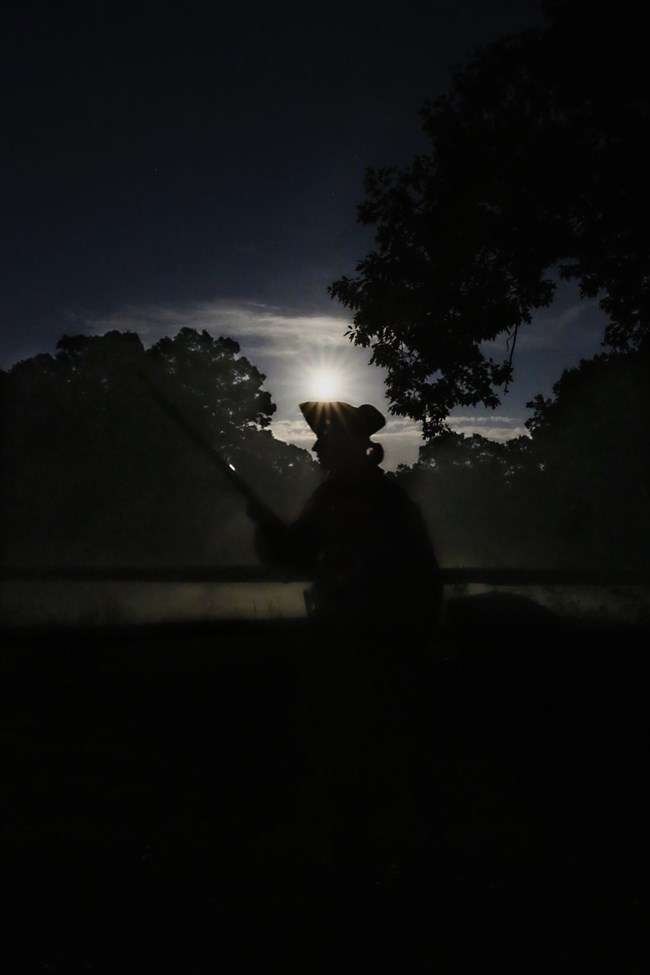 Ghosts and Graves of Lexington

Sold Out!
6:30 – 7:30 p.m.
Come along on a ghostly outdoor adventure! The spirits of the Old Burying Ground are eager to bring Lexington's past back to life and share with you the tales of what brought them to the grave on this special candlelight tour. For ages 5 and up; some walking required. Tours cover half a mile and last approximately 45 minutes.
Tours will depart every five minutes from Buckman Tavern between 6:30 and 7:15 PM. (The last tour ends around 8:00 p.m.)
Last updated: October 30, 2021