Cultural Dances and Demonstrations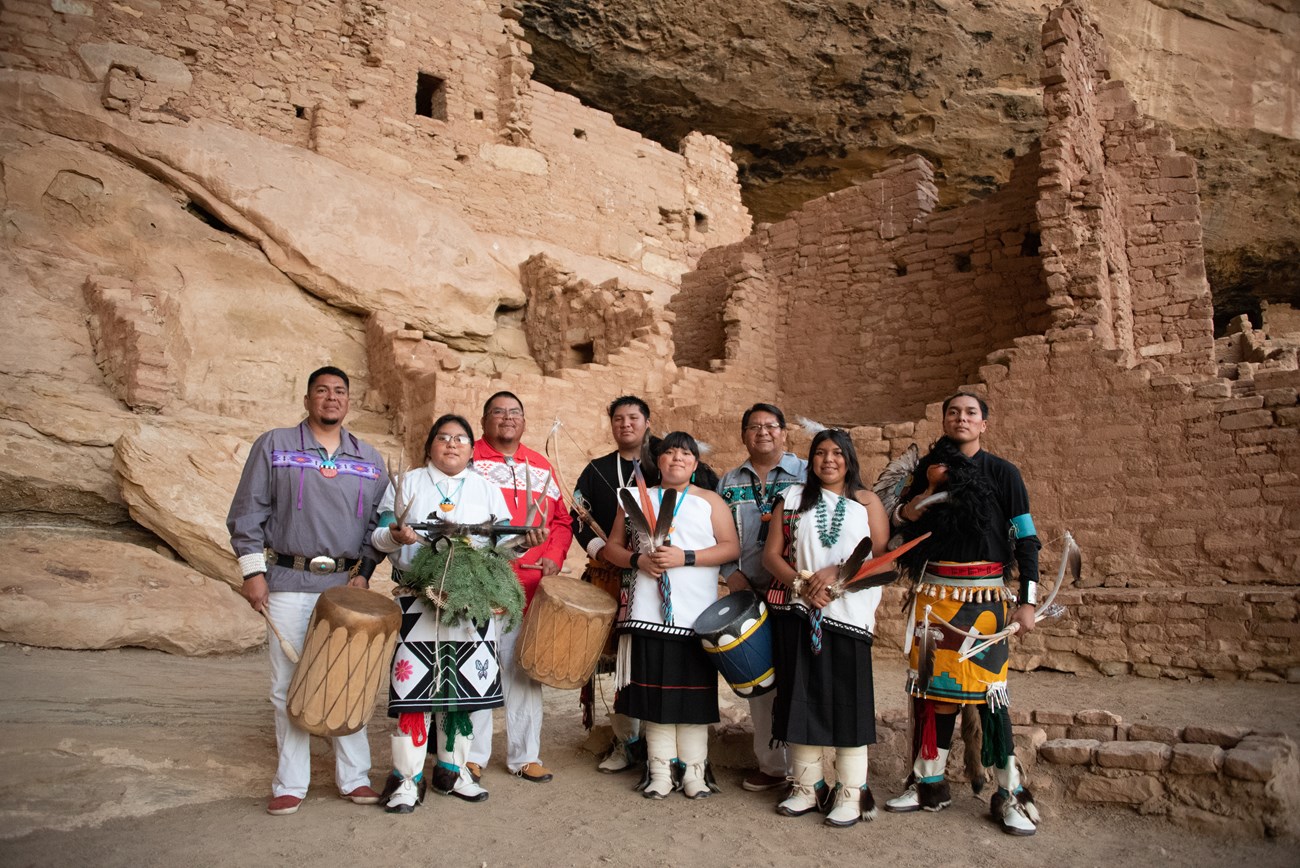 Mesa Verde National Park is privileged to host cultural dances, performances, and demonstrations by members of many of the Pueblos and Tribes with connections to Mesa Verde. These special events help connect park visitors to the living cultures of Native Americans and help maintain important cultural connections between Native people and this sacred landscape.
Check this page, and the
Calendar
, for a schedule of upcoming events.
Starr Tafoya


Pottery Demonstration, Firing, and Sale

Mesa Verde Visitor and Research Center
Saturday, August 2nd
Starting at 10:30 am

Starr is an award-winning potter from the Pueblo of Santa Clara. She has been a potter for 22years. She has won first, second, and third place ribbons at the Santa Fe Indian Market and the Eight Northern Pueblos Show. Starr often works with her mother, Jane Baca, who taught her the trade. Together they sign their work "Jane and Starr, Santa Clara pueblo". Starr says that carving the pottery is her favorite part of her work. The Tafoya Family of Santa Clara Pueblo has been producing their famous Black wear pottery for generations. They use only natural clays and slips found on the Reservation.