Step House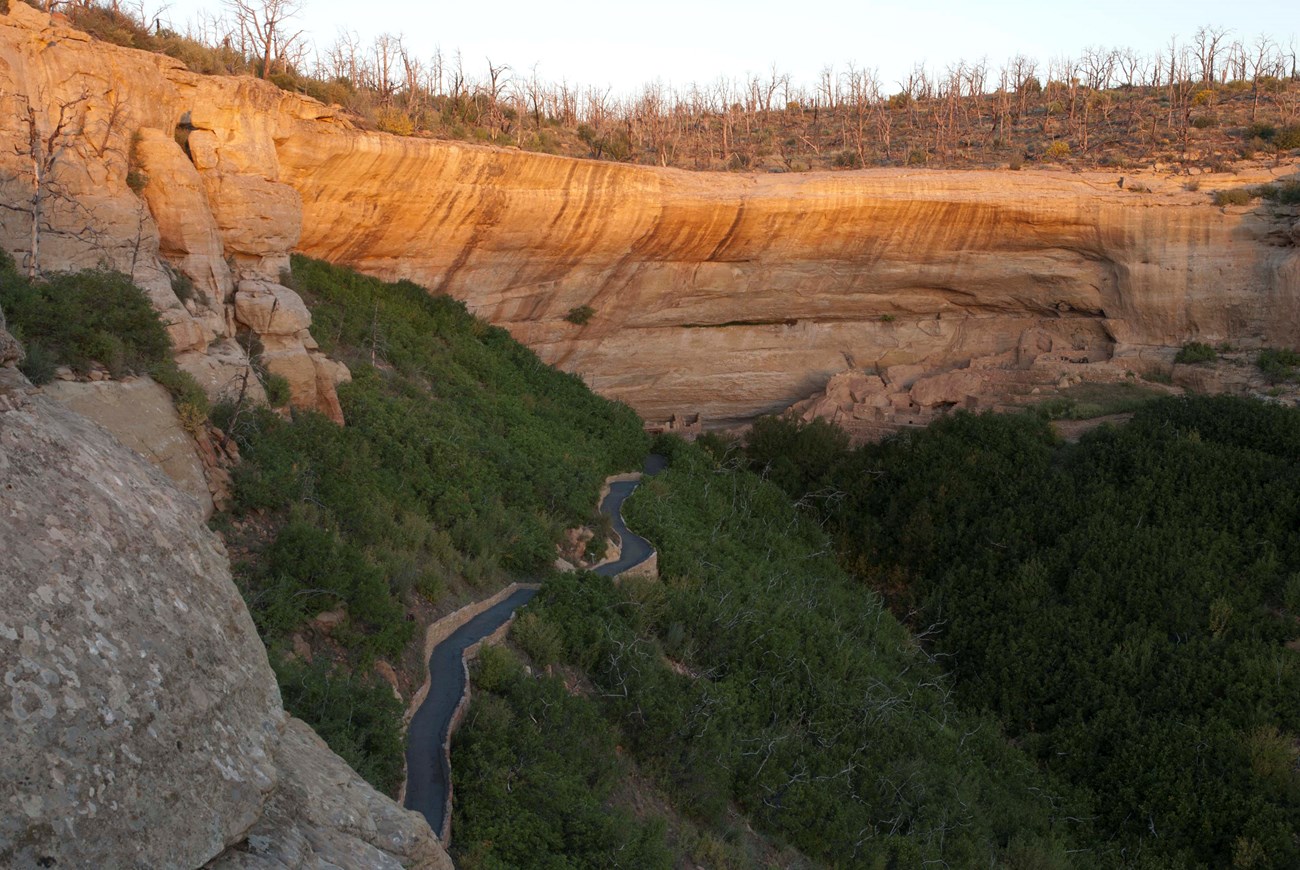 Step House is a free, self-guided cliff dwelling. Open between spring and fall; please check Hours of Operation.

The Step House trailhead is located next to the Wetherill Mesa kiosk. The one-mile trail is steep (a 100 foot descent and ascent on a winding path). Your time in the site is self-paced so you can enter and exit at your leisure. There is a ranger on duty in the dwelling to answer questions. Allow approximately 45 minutes to visit Step House.

The sites on Wetherill Mesa provide for much quieter and slower paced visit. It is worthwhile to spend at least half a day on Wetherill Mesa. It usually takes 3 to 4 hours to visit the Wetherill sites, but can easily take longer if someone wants to take advantage of all the walking and bicycle trails in the area. If you plan to also take a hiking tour of Long House, make sure to purchase a tour ticket before driving to Wetherill Mesa.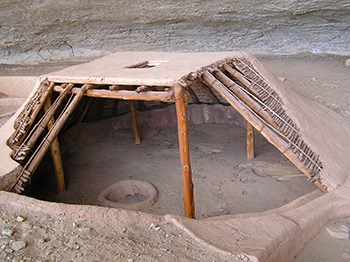 The Step House alcove is unique at Mesa Verde because it provides clear archeological evidence of two separate occupations—a Basketmaker III (BM III) pithouse community dating to early 600s CE, and a Pueblo III (P III) masonry pueblo dating to the 1200s. Basketmaker III sites are difficult to locate within alcoves because of later cliff dwelling activity. But because the Step House pueblo was built on the south end of the 300-foot (91 m) long alcove, it left at least part of the BM III site undisturbed. The six pithouses located here clearly indicate that at least some individuals chose to build their homes in alcoves a good six centuries before the construction of the now famous cliff dwellings.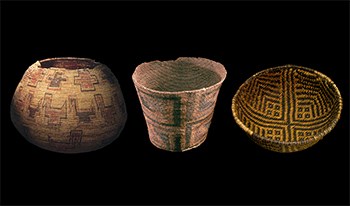 Because of the stunningly crafted baskets found with pit structures dating from about 550 to 750 CE, early archeologists named the people and the time period in which they lived, "Basketmaker." Today, although archeologists refer to the "Basketmaker" and "Pueblo" time periods, they recognize that the people are simply different generations of the same cultural group now known as the Ancestral Pueblo people.
Compare Step House in the late 1800s and today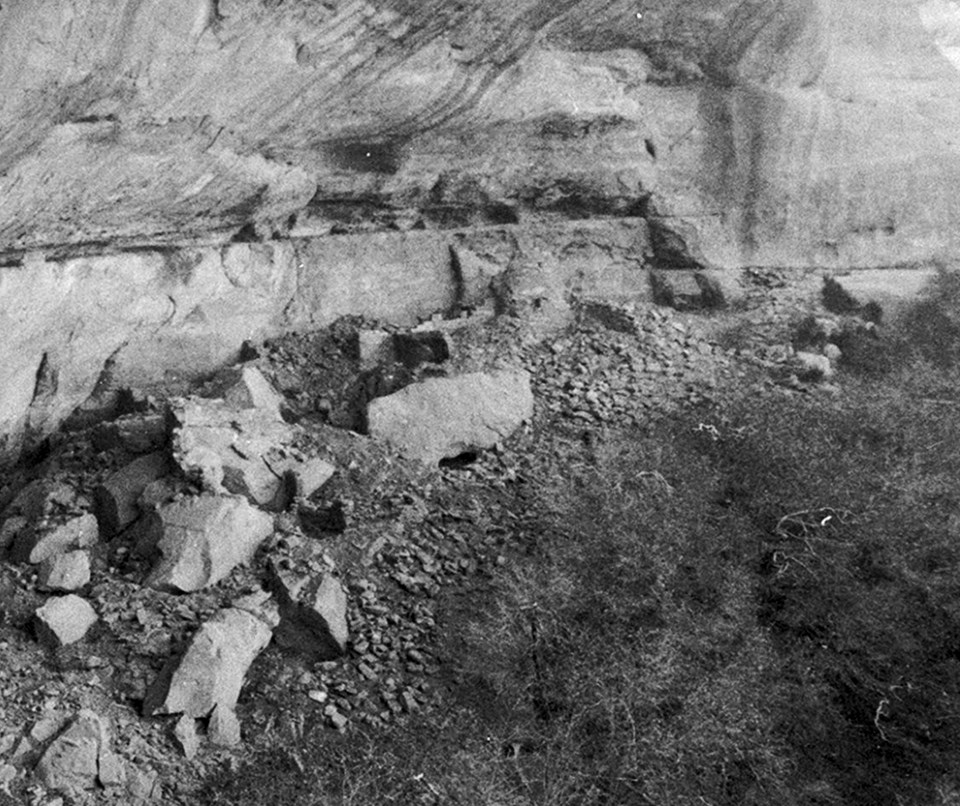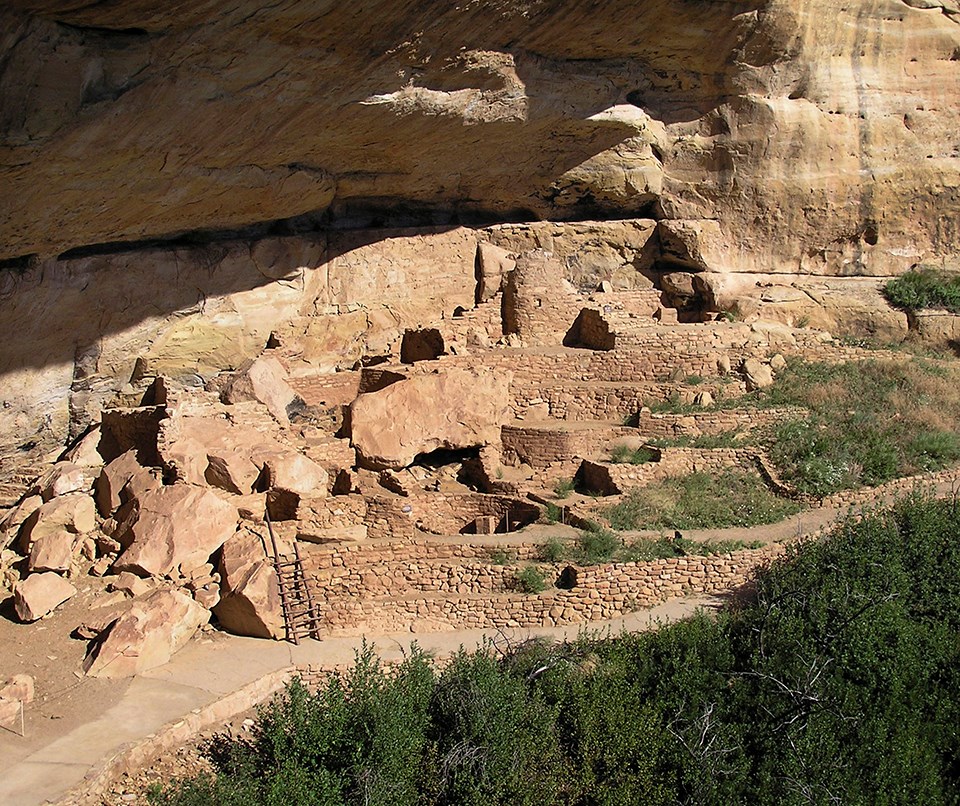 Left image
Step House, pre-stabilization
Credit: (MEVE-1532 RC-4-50 dr1 folder30a)
Right image
Step House, post-stabilization
Credit: NPS Photo
Last updated: September 21, 2022