Things To Do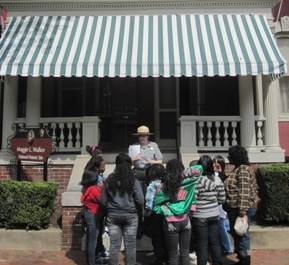 TAKE A GUIDED TOUR
Ranger-guided tours of Maggie L. Walker's home are offered Tuesday-Saturday, at 10 a.m., 11 a.m., 1 p.m., 2 p.m., and 3 p.m., with each tour lasting between 45 minutes and an hour. Tours begin at our Visitor Center - 600 N. 2nd St. - with a viewing of our 20-minute orientation film, "Carry On," and end with a tour of Walker's home on E. Leigh St., right around the corner from the Visitor Center.

Each tour will be filled on a first-come, first-served basis with a maximum of 10 people per tour. We will no longer be accepting reservations for house tours UNLESS YOU HAVE A GROUP OF 10 OR MORE PEOPLE. To make a group tour reservation, please e-mail or call (804) 226-5042.

COVID-19 Safety Requirements
Due to LOW transmission rates of COVID-19 in our area, masks are now OPTIONAL for staff and visitors while indoors at the site. Disposable masks are available to the public in our Visitor Center, free of charge, for those who need them.
We encourage all persons to maintain six feet distance from your tour guide and other visitors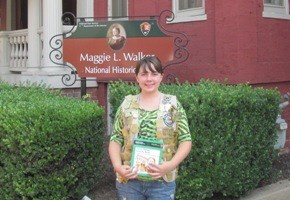 BECOME A JUNIOR RANGER
Pick up a Junior Ranger activity booklet and start your quest to explore, learn and discover more about Maggie Walker. Once you have completed the booklet, return to the visitor center to receive your Junior Ranger Badge. Download our Junior Ranger Book to get started today!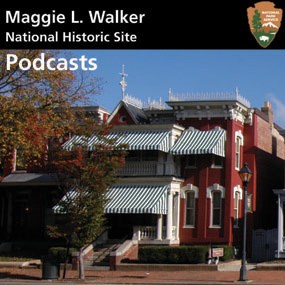 TOUR THE NEIGHBORHOOD
Learn more about the Jackson Ward Historic District. You can explore the neighborhood where Maggie L. Walker, Bill "Bojangles" Robinson, and many others lived through Historic Jackson Ward podcast tour. The tour is available to download through the official NPS App. A transcript of the tour is also available.


Last updated: September 6, 2023