Things To Do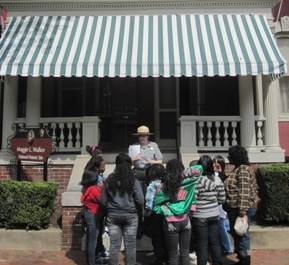 TAKE A GUIDED TOUR
Tours of the Maggie L. Walker historic home are currently modified to meet COVID-19 safety requirements. Tours are available BY RESERVATION ONLY at 10am, 11am, 1pm, and 3pm. Tours are limited to small groups no larger than seven visitors of the same household or traveling group and are limited to the first floor only. Tours will be about 30-45 total minutes in length, with no longer than 15 minutes held indoors.

All individuals over the age of two years must wear masks, regardless of vaccination status, while inside the Maggie L. Walker House. Individuals will not be permitted to enter or remain in the Maggie L. Walker House without a mask. Additional information on public health safety requirements is listed below.

To make reservations, please email or call (804) 226-5041. Please allow 24 hours for a confirmation response. Phones and email are not monitored on Sundays and Mondays when the site is closed.

COVID-19 Safety Requirements
All individuals over the age of two years must wear masks, regardless of vaccination status, while inside the Maggie L. Walker House. Individuals will not be permitted to enter or remain in the Maggie L. Walker House without a mask.
Masks are also required outdoors for all unvaccinated individuals when physical distancing (at least six feet apart) is not possible.
Masks must cover the nose and mouth and fit snugly around the nose and chin with no large gaps around the sides of the face. Masks not designed to be protective, masks with ventilation valves, and face shields do not meet the requirement.
We encourage all persons to maintain six feet distance from your tour guide and other visitors
The indoor portion of the tour will be limited to fifteen minutes as a public health measure to reduce COVID-19 risks for all individuals.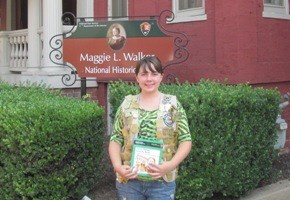 BECOME A JUNIOR RANGER
Pick up a Junior Ranger activity booklet and start your quest to explore, learn and discover more about Maggie Walker. Once you have completed the booklet, return to the visitor center to receive your Junior Ranger Badge. Download our Junior Ranger Book to get started today!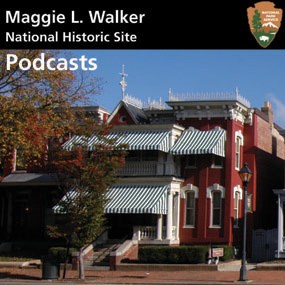 TOUR THE NEIGHBORHOOD
Learn more about the Jackson Ward Historic District. You can explore the neighborhood where Maggie L. Walker, Bill "Bojangles" Robinson, and many others lived through Historic Jackson Ward podcast tour. The tour is available to download by following the previous link and is also available through the official NPS App. A transcript of the tour is also available.


Last updated: September 30, 2021