Things To Do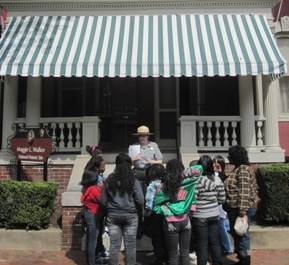 TAKE A TOUR
Ranger-guided tours start at the top of the hour, between 10 a.m. and 4 p.m. Each tour begins in the park's visitor center on 2nd Street with a viewing of the 20-minute introductory film, "Carry On: The Life and Legacy of Maggie Lena Walker," and concludes with a 30-40 minute tour of Walker's home right around the corner on Leigh Street.
Reservations are required for groups of ten or more.
The park offers special events throughout the year. Check the Calendar for upcoming programs.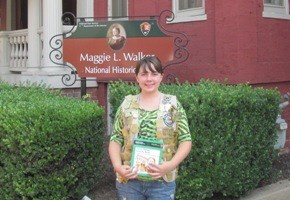 BECOME A JUNIOR RANGER
Pick up a Junior Ranger activity booklet and start your quest to explore, learn and discover more about Maggie Walker. Once you have completed the booklet, return to the visitor center to receive your Junior Ranger Badge. Check out the For Kids section for more fun activities!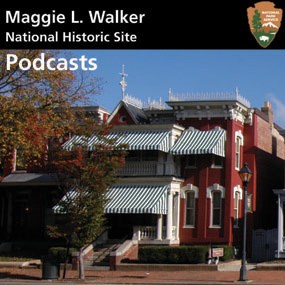 TOUR THE NEIGHBORHOOD
Learn more about the neighborhood Mrs. Walker knew and loved in the Historic Jackson Ward podcast tour. IPods are available to borrow at the front desk of the Visitor Center.


Last updated: October 19, 2018