Maggie L. Walker Youth Summer Leadership Institute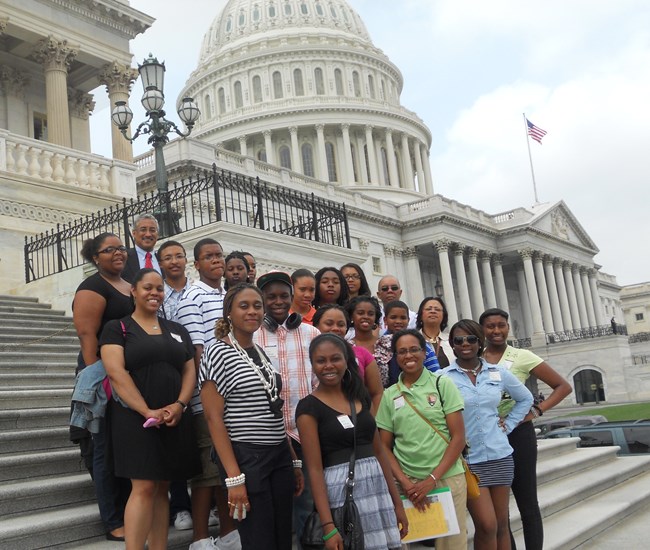 Update!
The National Park Service is pleased to sponsor the 13th Annual Maggie L. Walker Youth Summer Leadership Institute at the Maggie L. Walker National Historic Site.
The signature summer youth program will take place July 5th through the 14th, meeting at the Maggie L. Walker NHS from 9am – 2pm each day.
For the first 10 years of the program, the Institute invited about a dozen high school students to the site in early July to become NPS volunteers. Participants learned Jackson Ward history, leadership skills rooted in Maggie L. Walker's example, and made modern connections, bridging the past with the present, through field trips, expert guest speakers, and student-designed service project plans.
This summer, after two years of hosting the institute online, we are excited about the opportunity to return to an in-person audience, and continuing to fulfill the core purpose of the program: to help students tap into their own potential as community leaders.
The 2022 program will meet weekdays, Tuesday July 5th through Thursday July 14th, 9AM to 2PM, and conclude with a recognition ceremony on Friday, July 15. To encourage small group interaction, space is limited to 14 applicants. Apply Today!
2022 Summer Leadership Institute Application
For further information, contact the program coordinator, Ajena C. Rogers, Supervisory Ranger, at ajena_rogers@nps.gov.
Last updated: April 21, 2022