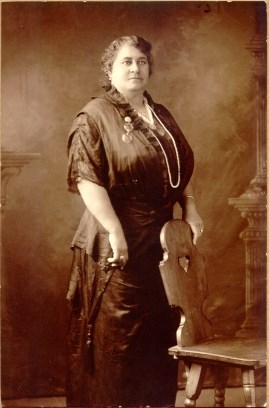 "What we need is an organ, a newspaper to herald and proclaim the work of the Order. No business, no enterprise, which has to deal with the public, can be pushed successfully without a newspaper…"
-Maggie Lena Walker
Independent Order of St. Luke Convention
August 20, 1901

At the turn of the twentieth century, the printed word served as the primary means of mass communication. As the leader of the Independent Order of St. Luke (IOSL), Maggie L. Walker understood the importance of a newspaper to keeping her members informed, encouraging new membership, and spreading her message of economic empowerment, self-help, and racial uplift to African Americans across the nation. Mrs. Walker first proposed the creation of a newspaper in a speech at the IOSL Convention in 1901. The following year, the Order began publication of The St. Luke Herald, a weekly newspaper that was written, edited, and printed in the IOSL headquarters. Although The St. Luke Herald eventually evolved into a monthly newsletter, the newspaper played a vital role in expanding the reach of the Independent Order of St. Luke, coordinating the Order's efforts among numerous councils across the United States, and providing Richmond's African American community a forum for political commentary and civil rights activism.