News Release
Ranger Time Capstone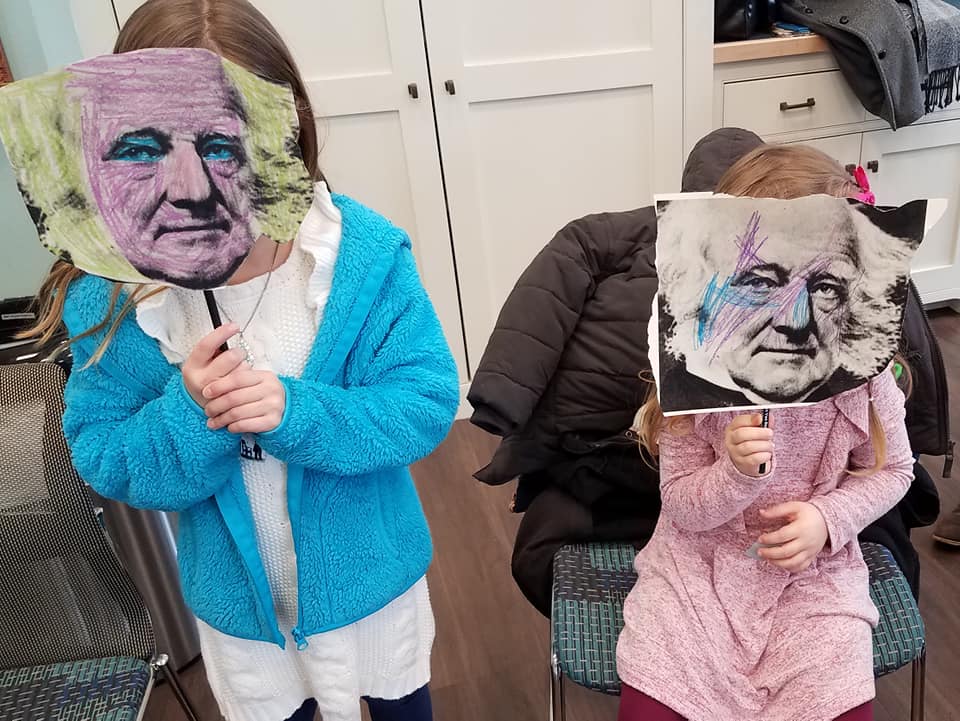 News Release Date:
May 6, 2019
Contact: Rebekah Oakes, 518-758-9689 x 2008
National Park Service Presents: "Ranger Time" Capstone Event

A Program for Preschoolers

"Kinderhook" translates from Old Dutch to English as Children's Corner. It's a well-fitting choice as children are the future of our community.

In recognition of this fact, Martin Van Buren National Historic Site has teamed up with the Kinderhook Memorial Library to offer our young residents an enjoyable opportunity to learn about their local history. Following three successful programs this winter, National Park Service rangers are offering a capstone experience to pre-schoolers at Martin Van Buren's post-presidency home.

Please join us for an open house at Lindenwald on Saturday, May 18 from 11 am to 2 pm. Children and their chaperones may participate in several educational stations, including:
A craft station about Van Buren's farm, highlighting the sheep

Fifteen-minute mini-tours of the first floor of the mansion, offered at 11:30, 12:30, and 1:30

A self-guided scavenger hunt of the grounds

Lawn games for the whole family

The program is designed for children ages three to five, but all are welcome. Pre-registration is not required, and participation in prior library programs is not necessary to attend the capstone. Adult attendees are encouraged to participate.

The program is free and open to the public. For more information, call Martin Van Buren National Historic Site at 518-758-9689 x 2008. 
Last updated: May 6, 2019