Curriculum Materials
Bring stories from history into the classroom with our curriculum materials!

These materials are designed for a formal classroom setting, but can also be adapted for parents and caregivers teaching from home. For other at-home educational activities, check out our distance learning page.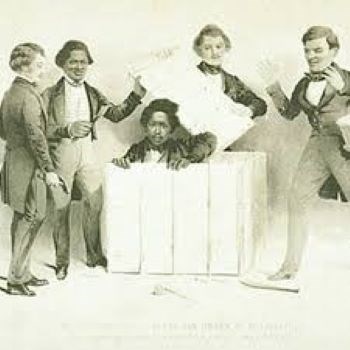 A sensitive program introducing students to the history of enslavement in America through the courageous story of Henry "Box" Brown, a man who successfully sought freedom by mailing himself in a crate to Philadelphia.

Designed for upper elementary students (3rd to 5th grade)

The program consists of reading a book and completing thematic activities designed to fulfil national as well as New York State curriculum standards. The student will:
Read 'Henry's Freedom Box: A True Story from the Underground Railroad.'
Watch a clip from a play based on that harrowing journey.
Find and compare Henry's size to the box he used to ship himself to Philadelphia.
Complete a brain teaser to help retain vocabulary words and definitions.
Write a short, thoughtful essay and create a photo collage on what freedom means to them.
Follow Henry's journey to freedom with accompanying grammar exercises.
Discuss with an adult the essential questions.
Last updated: September 19, 2020