Welcome to Oak Ridge, Tennessee


Left image
The Elza Gate was the site of the public opening of Oak Ridge in 1949.
Credit: US DEPARTMENT OF ENERGY/ED WESTCOTT
Right image
Today the Elza Gate is home to a city park.
Credit: NPS/KLEIN
The Manhattan Project at Oak Ridge
Several massive Manhattan Project facilities at Oak Ridge enriched uranium for use in Little Boy, the atomic bomb dropped on Hiroshima, Japan on August 6, 1945. Today the story of the Manhattan Project at Oak Ridge includes historic sites, community centers and museums, and highly-secured nuclear research facilities operated by the US Department of Energy.
Explore Oak Ridge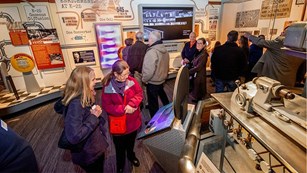 Places to Go
Find out about all the places in Oak Ridge with connections to the Manhattan Project including historic sites and museums.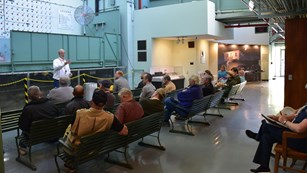 US Department of Energy Tours
Learn about the US Department of Energy's guided tours of Manhattan Project facilities in Oak Ridge.
Let our park app guide you
Our park app is an explorer's best friend. Find all the places and activities within Oak Ridge related to the Manhattan Project. This includes guided tours with the US Department of Energy as well as museums, historic sites, parks, and community centers throughout the secret city.
Last updated: September 2, 2022