Race to Space Photography Exhibit Opens August 15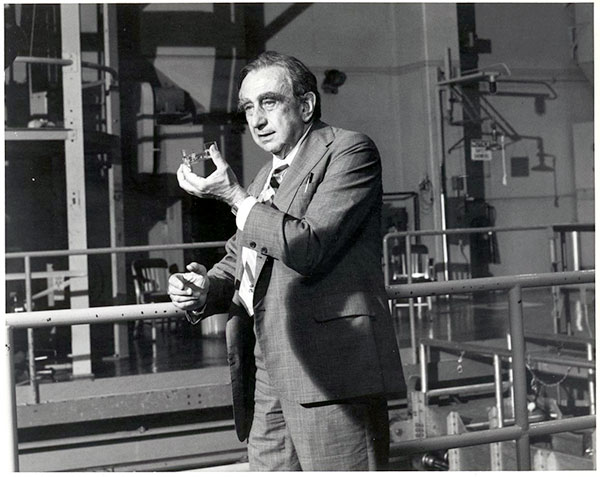 News Release Date:
August 9, 2017
Contact: Robbie Meyer, (865) 576-6767
Contact: Christopher Derman
The Oak Ridge Chamber of Commerce and Explore Oak Ridge will be hosting the "Race to Space," photography exhibition focusing on Manhattan Project scientists who went on to join the United States space program. The month-long exhibit will open Tuesday, August 15, with a reception from 8 to 9 a.m. (ET).

The photo exhibit is sponsored by the National Park Service, Department of Energy, Oak Ridge Chamber of Commerce, and Explore Oak Ridge and is part of the Manhattan Project National Historical Park's activities that highlight this month's once-in-a-lifetime total solar eclipse. The Oak Ridge Chamber of Commerce is located at 1400 Oak Ridge Turnpike, Oak Ridge, Tennessee, and is open to the public Monday through Friday from 9 a.m. to 5 p.m.

The images displayed in the photo exhibit highlight some of the scientists who were critical during the Manhattan Project and then went on to work on the space race. Competition between the Soviet Union and the United States for supremacy in spaceflight capability began in the 1940s. The technological advantage required for such supremacy was seen as necessary for national security, and symbolic of ideological superiority. The space race spawned pioneering efforts to launch artificial satellites, unmanned space probes of the moon, Venus, and Mars, and eventually human landing on the moon. The space race left an enormous legacy of research and development leading to extraordinary spin-off technologies.

Also this month, Manhattan Project National Historical Park, in cooperation with the American Museum of Science and Energy (AMSE), is hosting "From Manhattan to the Moon," a display of a lunar sample that was gathered on the Apollo 15 mission in 1972. The lunar sample will be on display at AMSE from Saturday, August 12, until Tuesday, August 29. The lunar sample is on loan from the Johnson Space Center, in Houston, Texas.
For more information, please call Manhattan Project National Historical Park at (865) 576-6767.
Last updated: August 9, 2017